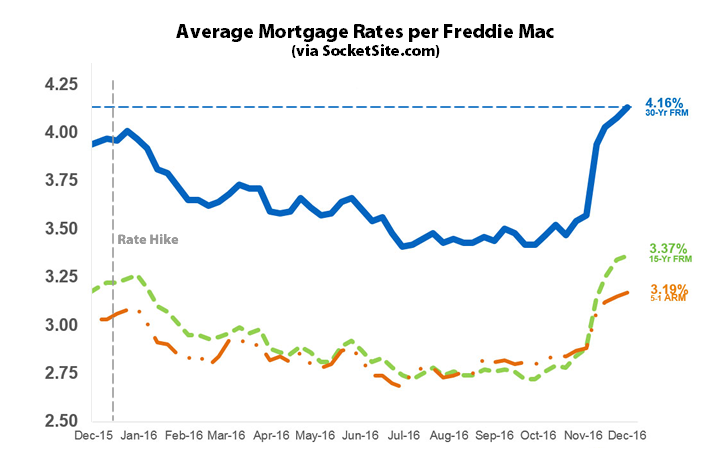 Measured prior to yesterday's rate hike, the average rate for a benchmark 30-year mortgage ticked up another 3 basis points over the past week to 4.16 percent, the highest average rate since the fourth quarter of 2014 and 19 basis points higher than the 3.97 percent rate in place at the same time last year.
The average 30-year rate has jumped 59 basis points over the past five weeks, according to Freddie Mac's Primary Mortgage Market Survey, a move which shouldn't have caught any plugged-in readers by surprise.
And while the Fed's quarter-point hike won't directly translate into a quarter-point hike in mortgage rates, the yield on 10-year Treasury notes, off of which the benchmark mortgage market tends to moves, has jumped 15 basis points since the Fed's announcement.