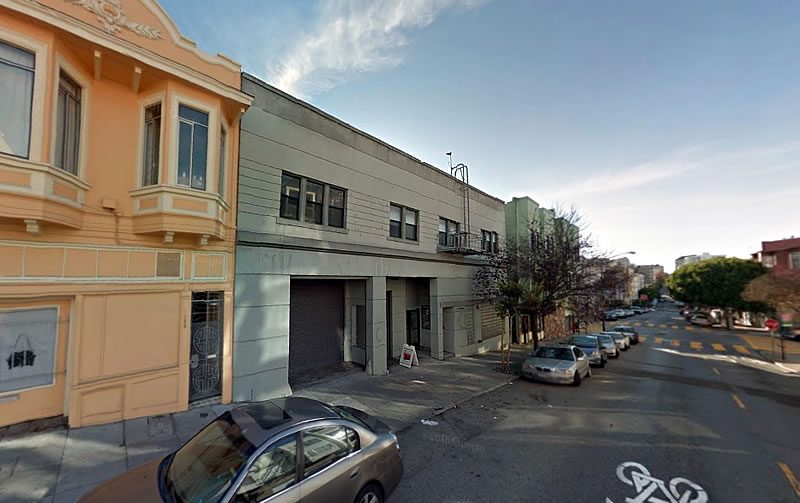 With the nearly five-year fight over the proposed redevelopment of the two-story Nob Hill warehouse at 1469 Pacific Avenue having been continued for at least another week, another round of design changes and concessions for the project have been prepared.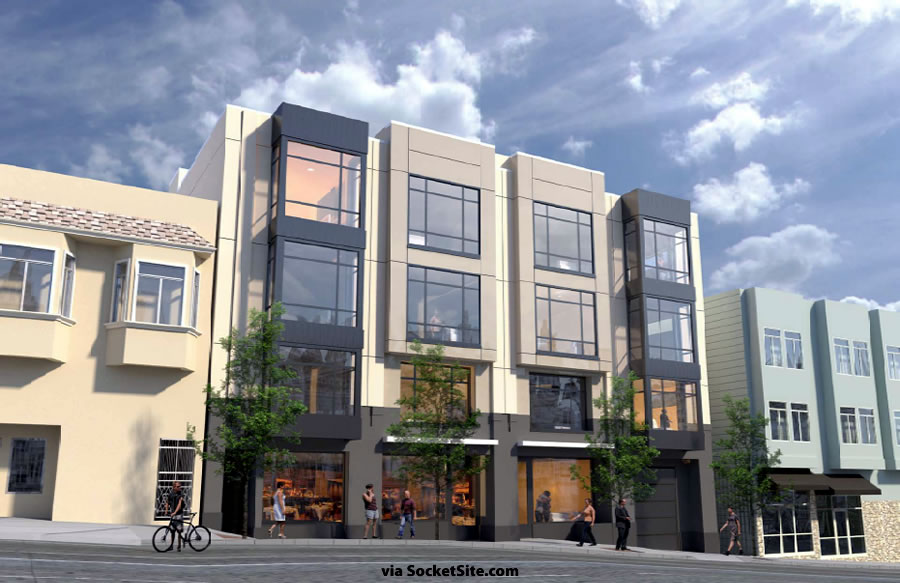 The mass of the building as previously proposed and rendered above has been reduced at the first, second and fourth floors at the front of the property, "to provide additional privacy, light and air to the adjacent neighbors," and the façade has been refined "to provide greater articulation and to better conform to the scale and pattern of the neighborhood":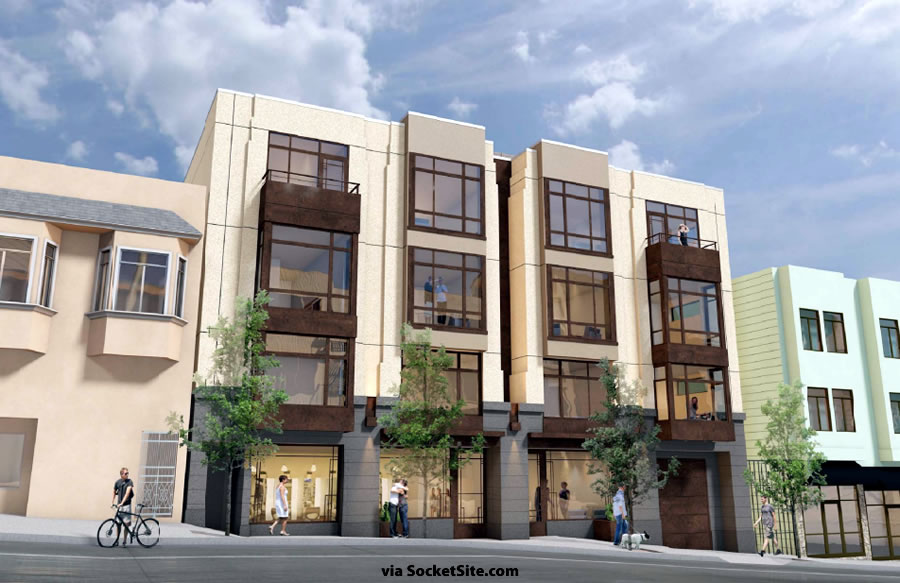 The reduction in mass includes wider setbacks along Larkin and McCormick, with fewer rooftop terraces, "to protect the privacy of adjacent neighbors," and green space over the cottages at the rear of the property versus hardscaped yard: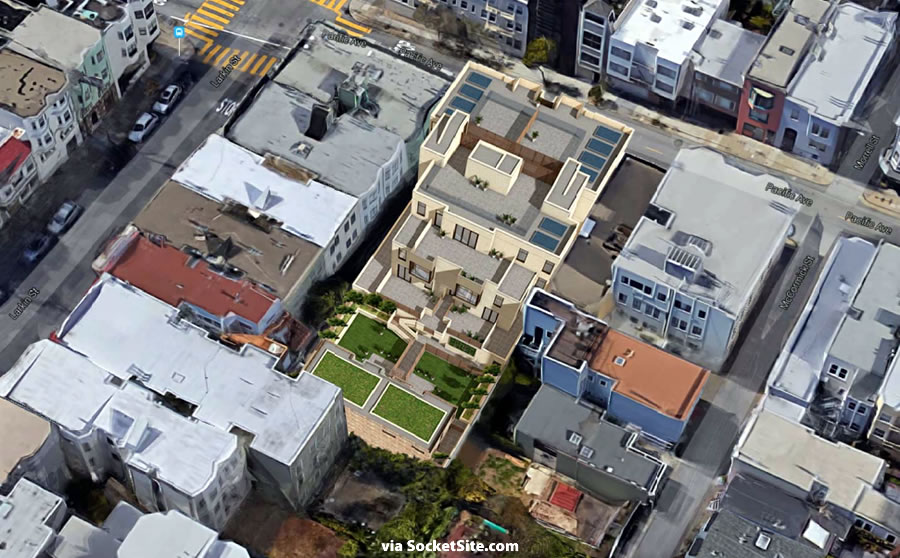 The rear of the property as previously proposed: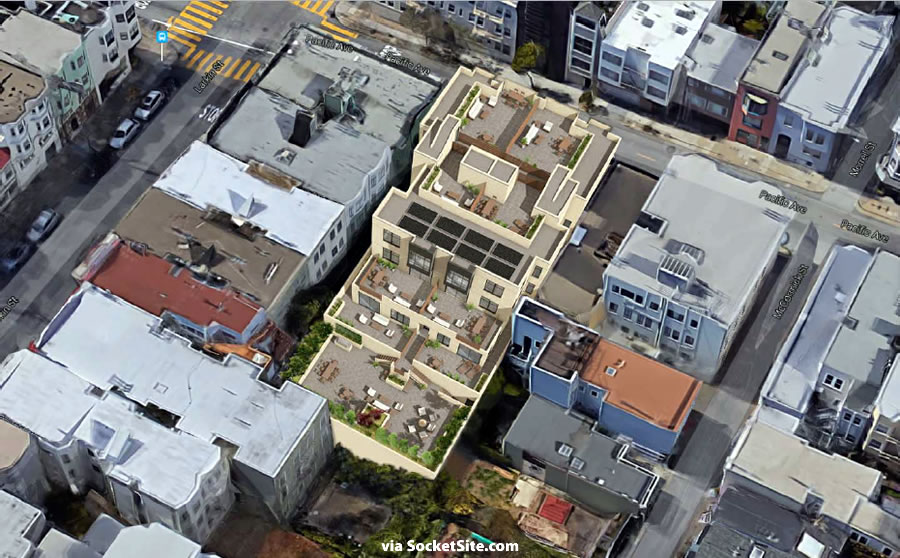 The ground floor commercial unit is no longer rendered as a restaurant and the number of parking spaces for the nine-unit development has been reduced to seven.
All that being said and done, the opposition to the development and requested Discretionary Review remains in place, with the opposing neighbors refusing to yield.
San Francisco's Planning Commission could end the battle next week.