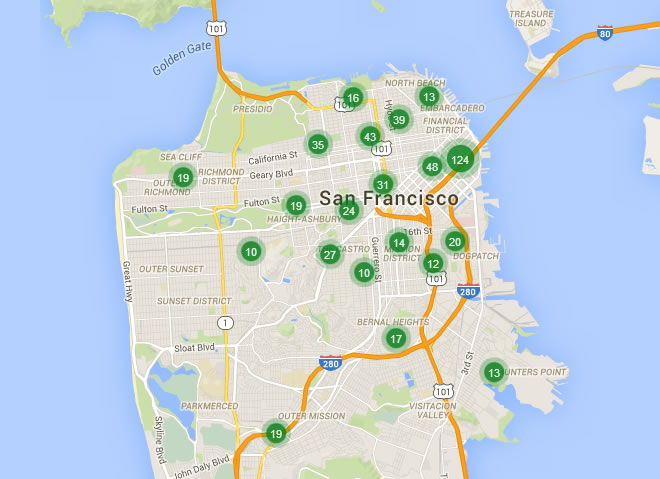 While home sales in San Francisco slowed to a five-year seasonal low last month, new listing activity has remained strong.  And as a result, there are now twice as many condos listed for sale in the city than there were at the same time last year and the most active listings since late 2011.
And othe 546 condos currently listed for sale, 21 percent (114) have undergone at least one price reduction versus 15 percent (41) at the end of June last year.
Keep in mind that the numbers above do not include the vast majority of unlisted new construction units available for purchase in sales offices around town, the inventory of which bumped up by over 400 last month and now totals around 1,200.