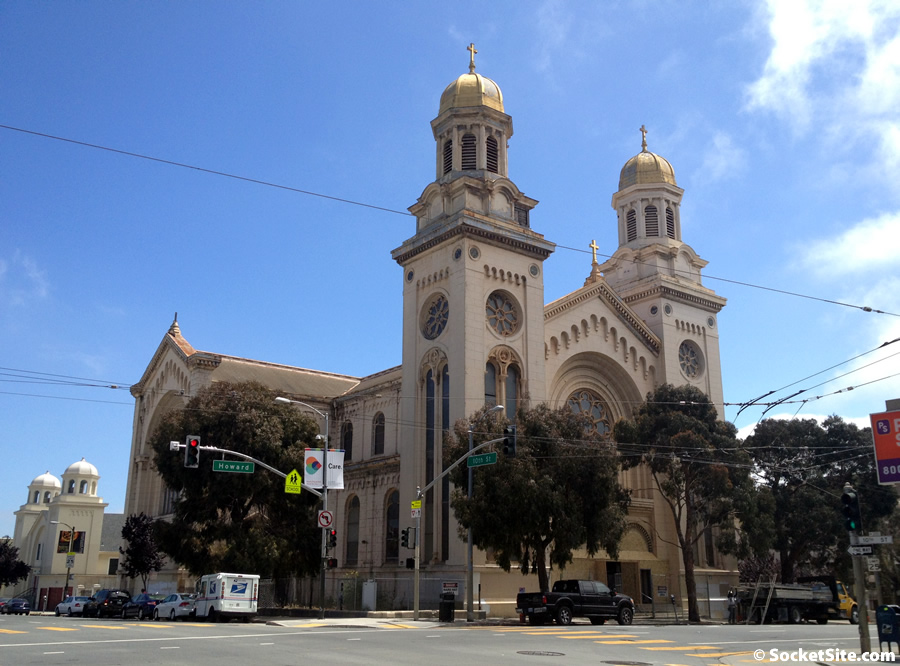 The plans to rehab Saint Joseph's Church at 1401 Howard Street, and convert the Western SoMa building into a high-tech office space, with a restaurant and 2,500-square-foot assembly hall in its parish and rectory, were approved by San Francisco's Planning Commission early last year.
The construction crew is now inside the church. And according to a tipster, they're currently expecting to be there for a year.
Following a seismic upgrade to the church, which has been vacant since damaged by the Loma Prieta Earthquake in 1989, a freestanding interior mezzanine will be added in wings while the sanctuary space will remain relatively open, designed with tech tenants in mind.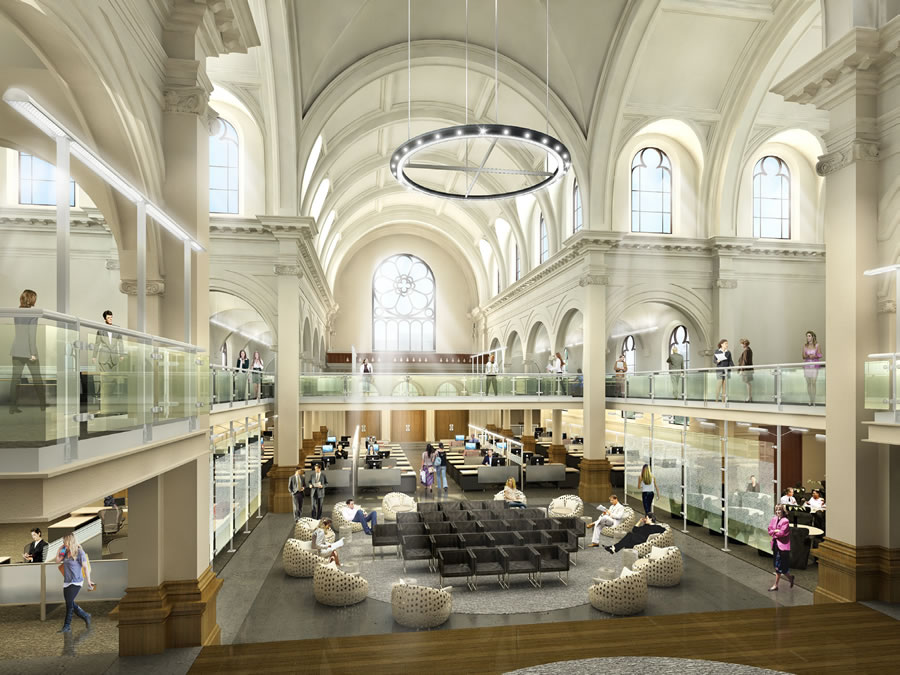 Originally designed by John J. Foley and built in 1913, St. Joseph's is listed in the National Register of Historic Places and has been designated San Francisco City Landmark #120. And while the parish was predominantly Irish at the onset, it primarily served a Filipino parish when it closed.
The property was purchased from the Roman Catholic Church by developer Chris Foley in 2008.