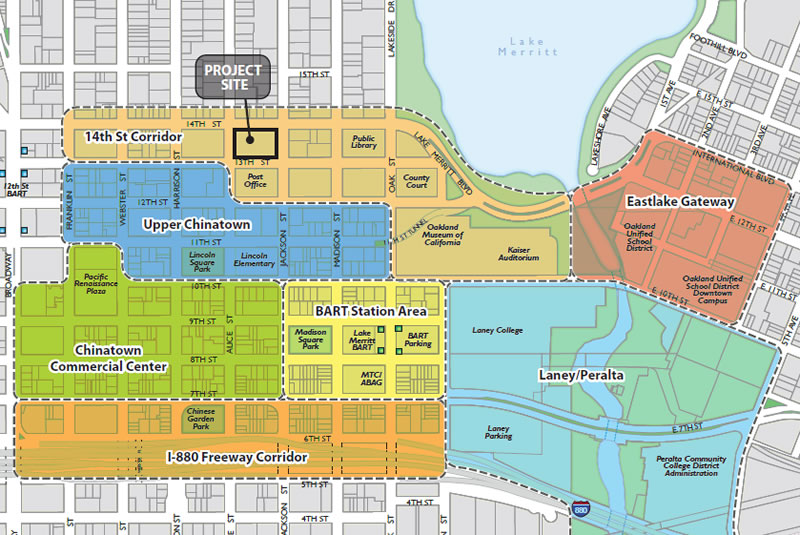 Identified as Opportunity Site #6 in Oakland's Lake Merritt Station Area Plan, the 226 13th Street parcel, which is currently a parking lot bounded by 13th, Jackson, 14th and Alice Streets, was envisioned as a potential high-rise site which could support the development of a 25-ish-story tower with over 400 units of housing and 21,000 square feet of retail space.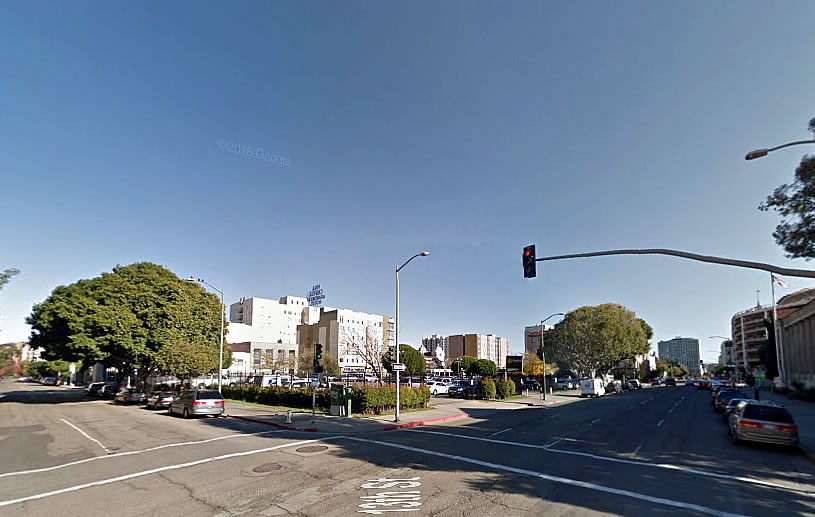 But as proposed by Wood Partners, a seven-story building will rise across the site with 262 units of housing, an above-ground podium garage for 198 cars, and 12,000 square feet of retail space along 14th Street, from Alice to Jackson.
Covered by the Environmental Impact Report (EIR) prepared for the Area Plan which was certified in 2014, the proposed 226 13th Street development has just been granted an exemption from having to complete any additional environmental review.
Assuming that it's approved by the City, the ground for the development could be broken by the end of the year. And with a budgeted 24 months to complete, the building could be ready for occupancy in late 2018.