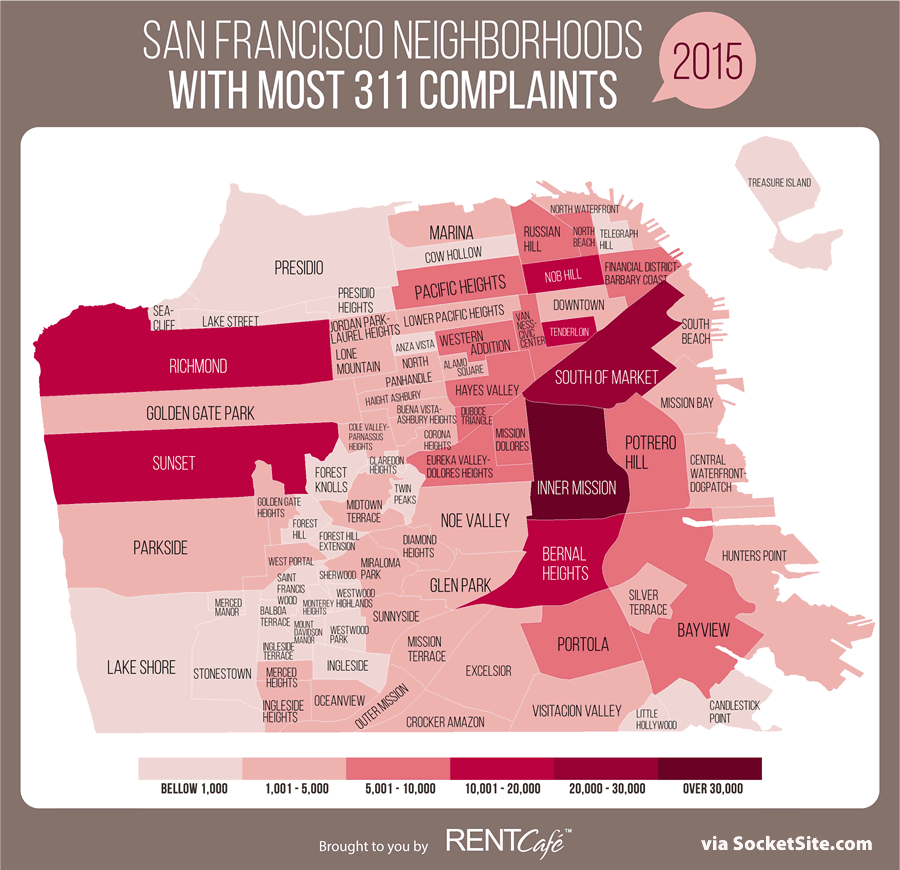 The number of 311 complaints jumped 24 percent in San Francisco last year to 350,000, with residents of the Inner Mission and South of Market neighborhoods registering the most.
Not too surprisingly, the most common complaint was related to sidewalk and street cleaning, followed by graffiti.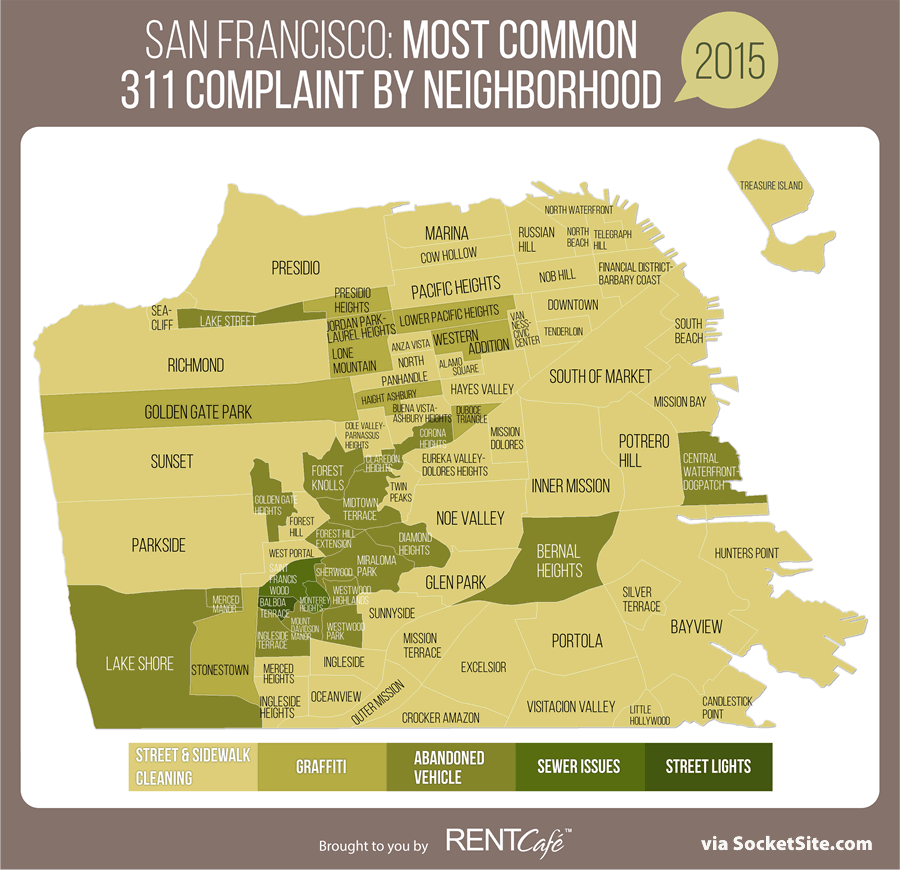 And according to the data compiled by RentCafe, the intersection of 18th and Mission generated the most complaints overall.