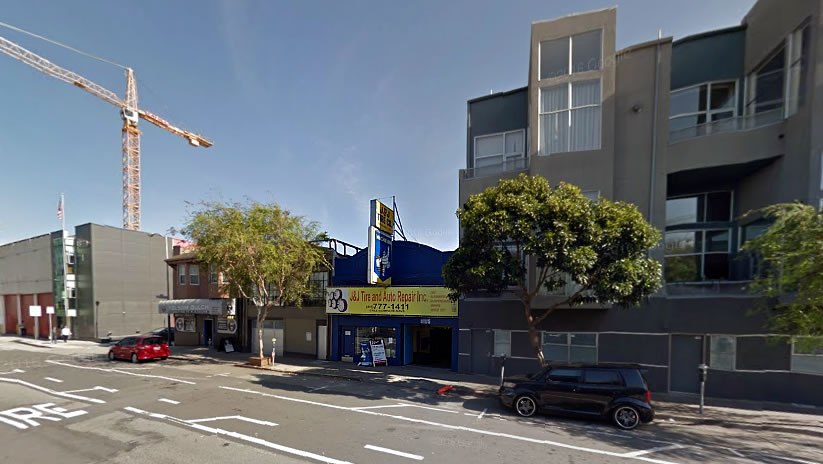 Plans to raze the J & J Tires and Suspension shop building at 955 Folsom Street, two doors down from Folsom Gulch, have been drawn. And as proposed, an nine-story building with 18 condos over a 1,000-square-foot retail space will rise up to 85 feet in height at 953 Folsom Street, which is the second address for the South of Market site.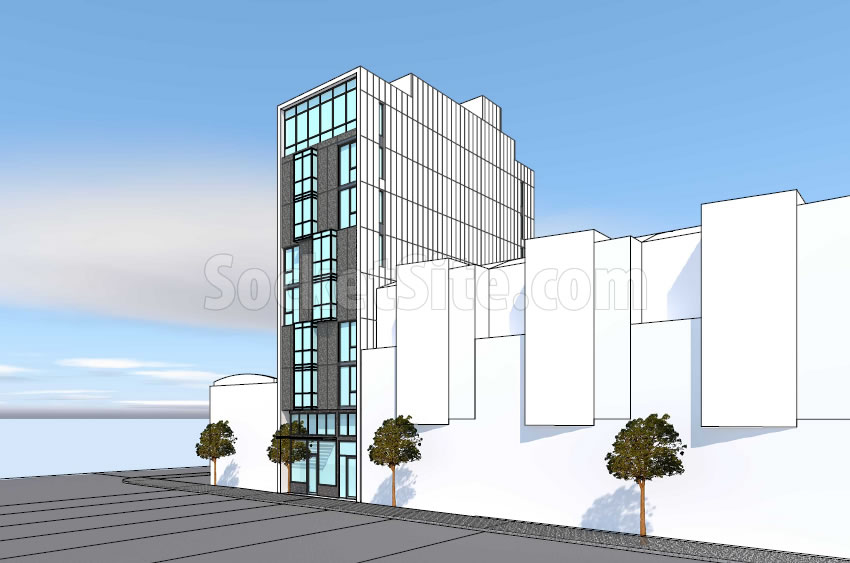 The new building would front Shipley Street as well, but would step down to four stories on its southern side.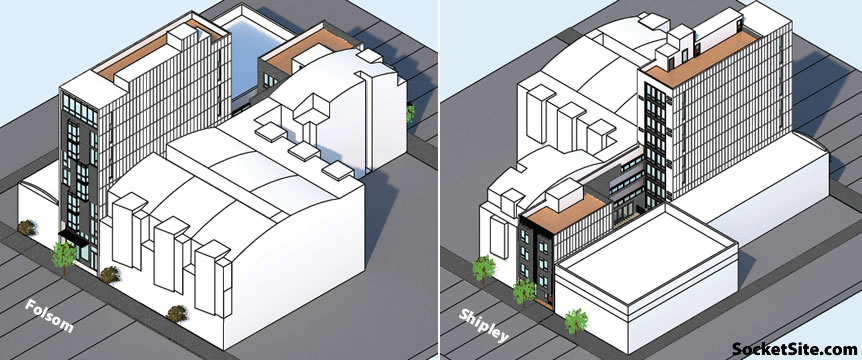 And in terms of parking, the proposed building does not have a garage but there is a storage room for 18 bikes.