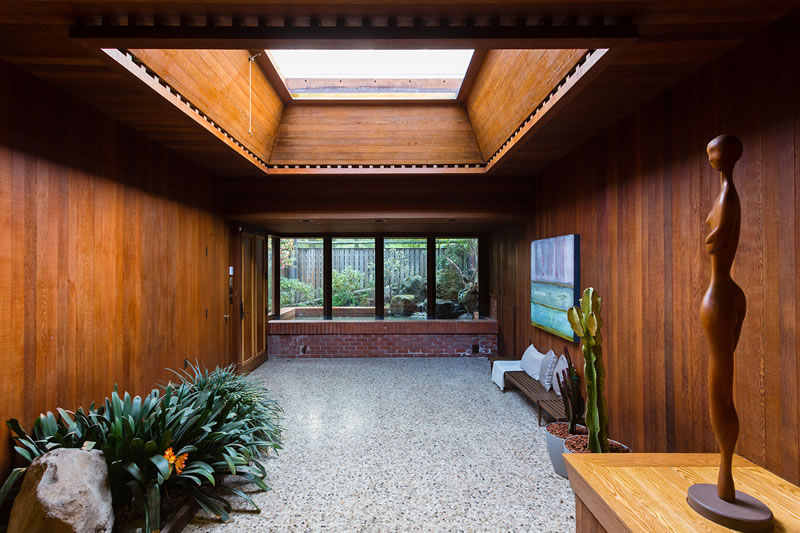 Purchased for $2,117,000 two years ago when listed for $1,695,000, the rather exceptional Mid-Century home at 10 Atlas Place has just returned to the market in the Berkeley Hills listed for "$1,885,000" or $504 per square foot.
Remodeled by John Hans Ostwald, an enclosed redwood atrium leads to the four-bedroom home's open living/dining room with panoramic bay views and a deck that runs the length of the house.
The kitchen counters, fixtures and appliances have been upgraded, but the original cabinetry remains.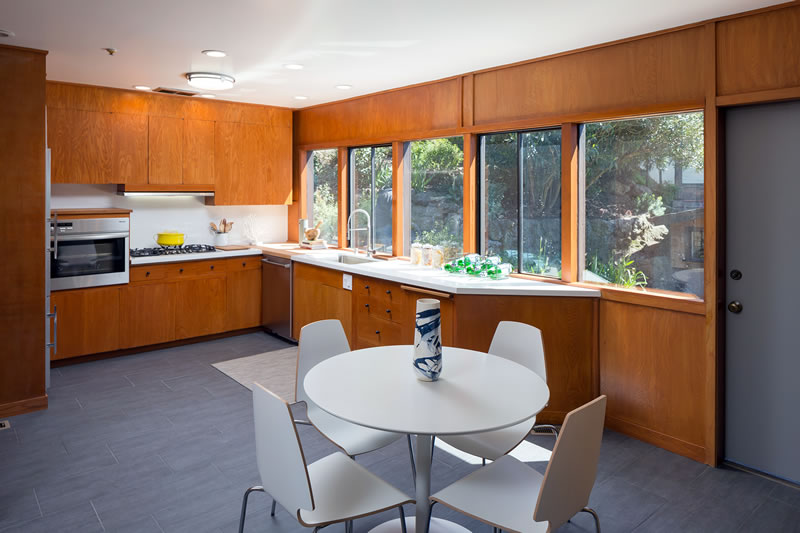 The dual period wet bars remain as well, one on each floor.
And the terraced yard leads down to a cabana and pool.