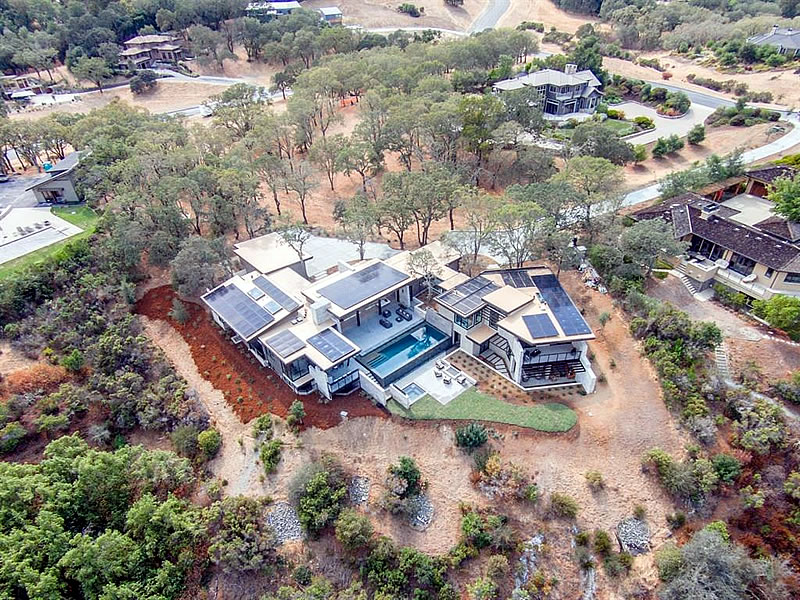 Despite its 8,600-square-foot size, which doesn't include over 1,600 square feet of terrace, the annual electric bill for the newly-built Portola Valley home at 3 Redberry Ridge will likely be less than for a 200-square-foot micro-unit in San Francisco. And that includes powering two Teslas (or the like). This is something which a lot of people probably dream of – the idea of getting a cheaper electric bill is just amazing. For most people, they would just have to consider switching energy providers to someone like Pennywise Power before they can reduce their energy bills. But that's not the case with this house thanks to its design.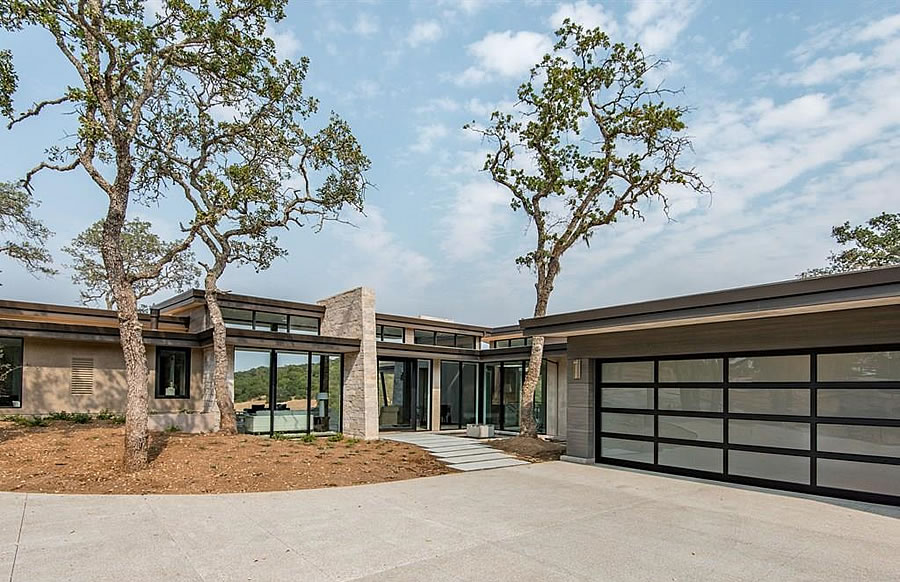 With geothermal heating and cooling, a 43kW solar array, and passive solar elements, 3 Redberry Ridge was designed by Noel Cross Architects to be a Net-Zero Energy home which produces as much energy as it consumes, including the drain for two electric vehicle chargers in the 688-square-foot garage.
And with five bedrooms, five full baths and two halfs, and walls of retractable glass that overlook a 2.6 acre Blue Oaks lot, 3 Redberry Ridge has just hit the market asking $15 million.