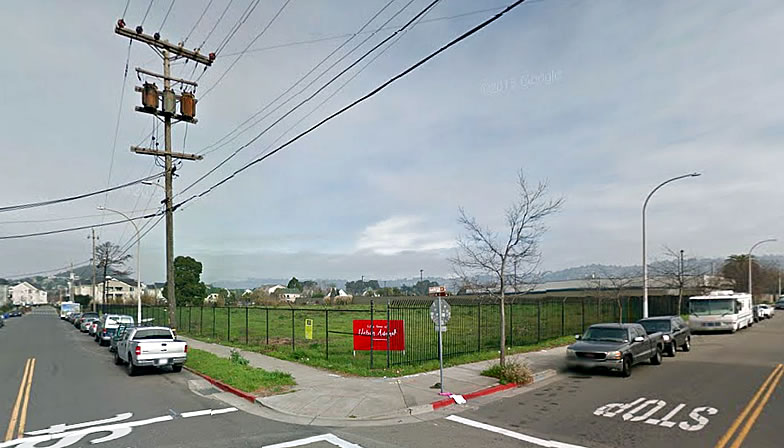 Urban Adamah, the Berkeley-based educational farm and Jewish community center that has been working a one-acre site at 1050 Parker Street since 2010, and gives away over 10,000 pounds of freshly grown food each year, purchased a 2.2-acre site at 1151 Sixth Street in West Berkeley for $2.1 million in 2013 and has been working on plans to transition to the new site ever since.
Plans for around 12,600 square feet of classroom, farming, and administrative buildings to support a sustainable farm, education programs and vocational school on the new site have already been approved, as have the farm's crops, orchard, herb garden, chickens and goats. And now, Urban Adamah is proposing to add a dormitory, urban campground and café to the mix as well.
The newly proposed additions and site plan:
1. A three-story, 6,500 square-foot Fellows' and Apprentice's dormitory for up to 16 people which would provided visiting interns and teachers with temporary lodging for up to 90 days.
2. An urban 'campground' with five cabins totaling approximately 2,000 square feet that would be used for short-term stays of up to five days for those participating in farm educational programs which would be held for up to 10 weeks each year.
3. A General Store which would house a farm stand and retail store selling produce and goods made on site as well as a café with on‐site consumption of food, beer and wine which would operate from 7:30 AM to 10:00 PM daily.
The new plans also include solar panels atop the larger building and would reduce the number of parking spaces from the required 29 to a proposed 17 and move the the majority of the parking to the corner of Sixth and Harrison.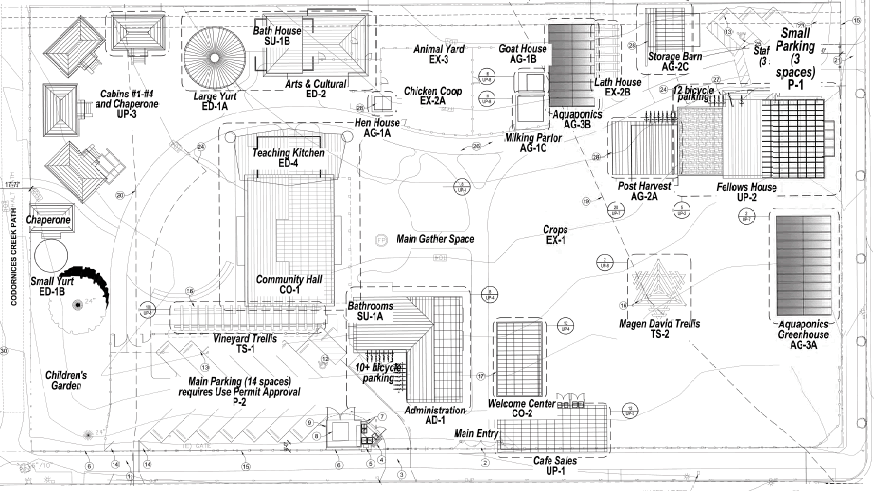 When fully built out, Urban Adamah projects it will produce around 50,000 pounds of food which it will continue to distribute through food banks and a weekly free farm stand.
The revised plans for the project will be presented to the public this week in Berkeley on September 10.