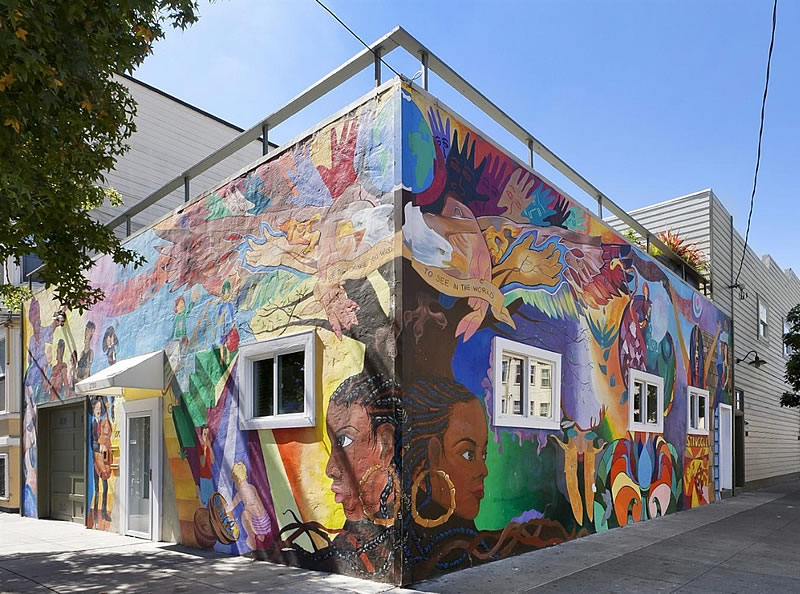 If you've ever wondered what's hidden in building behind the "Be the Change You Want To See In the World" mural at 25th and Bryant in the Mission, here's your chance to peek inside. And it's worth a look.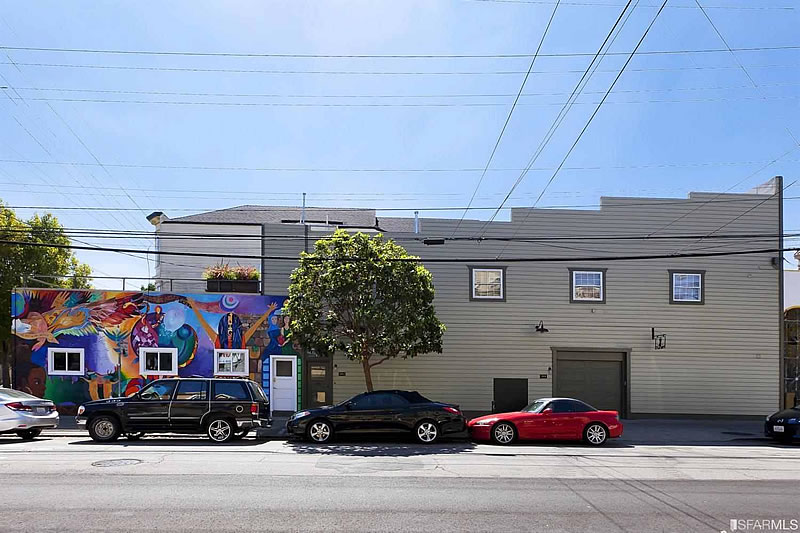 Divided into four units, three residential and one commercial, the main residence stretches across the top floor of the brown 2953 25th Street building, with an open floor plan and deck off the kitchen.
The residential unit behind the mural which was painted as a Precita Eyes Community Workshop project in 2007 isn't nearly as nice as the main unit, but it's perfectly livable.
And the commercial space isn't fancy, but it does include an office.
In all, it's roughly 4,140 square feet. And the property is now on the market for $5 million with no open houses scheduled.