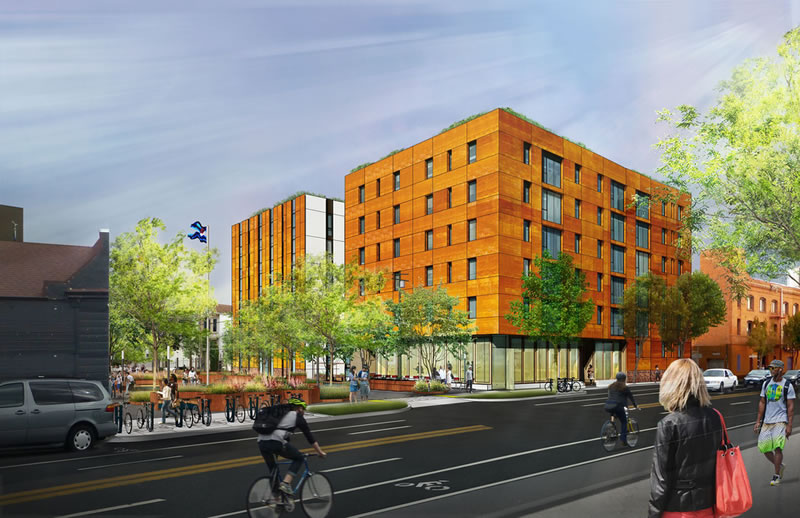 The plans for a three-building development to rise up to seven stories at Harrison and 12th Streets have been granted an exception from having to complete a lengthy environmental review.
And as part of the proposed 1532 Harrison Street project, the conversion of 12th Street between Harrison and Bernice into a "slow street" and leather-themed "Eagle Plaza," with permanent planters, benches, tables and chairs, is closer to reality as well.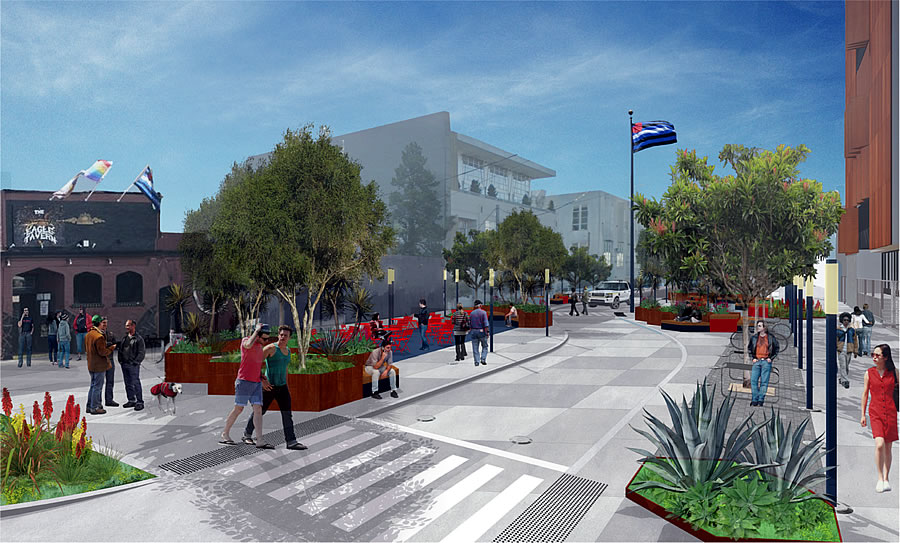 The pedestrian-only areas of the plaza would be used for active and passive recreation, festivals, performances, special events, and limited, small-scale commerce to activate the space, such as temporary food trucks and/or a coffee kiosk.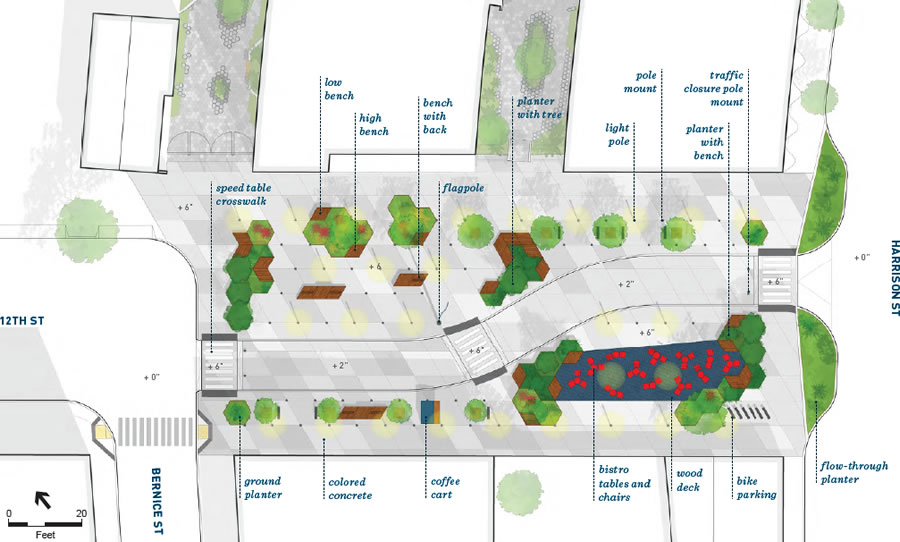 The number and type of events to take place on Eagle Plaza may entail monthly plaza-wide events including but not limited to: farmers' markets, local festivals, small-scale live music events, and/or outdoor movie nights. Additionally, ongoing daily programming may include a coffee kiosk, fitness classes, outdoor seating and gathering space, and/or dedicated space for a lunchtime food truck. For some events, the slow street would be closed to auto access.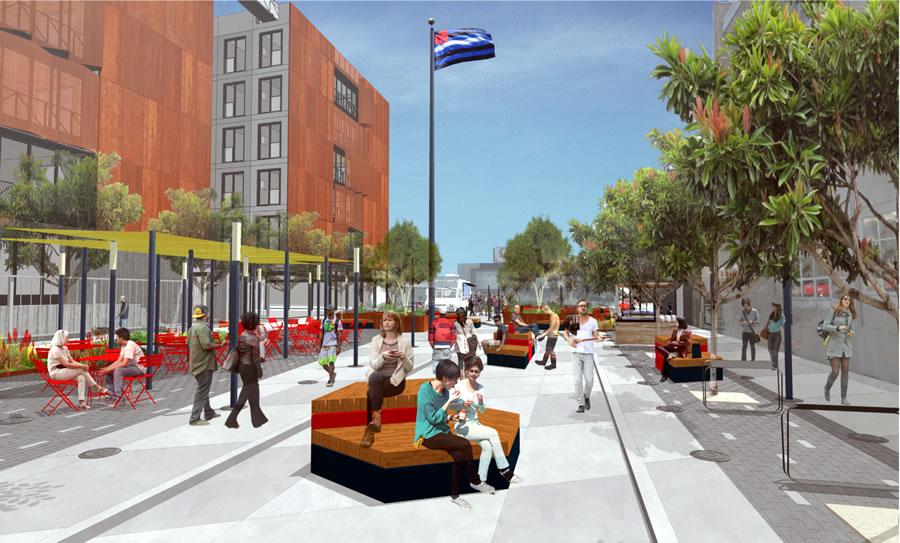 While the 1532 Harrison Street project was originally proposed as 235 residential rooms clustered into 28 "co-living" houses, each with a shared kitchen, dining area, living area, bathroom, laundry and outdoor space, Build Inc. has officially dropped those plans and is now pursuing approvals for 136 conventional residential units, a mix of 50 studios, 31 one-bedrooms, and 55 two-bedroom units, within the same mass.
In addition, the development now includes 85 underground parking spaces (up from one) and 1,600 square feet of retail (down from 4,200 square feet as first proposed).
And if approved by Planning, the new timeline calls for breaking ground no earlier than Second Quarter of 2016 with construction lasting 18-20 months.