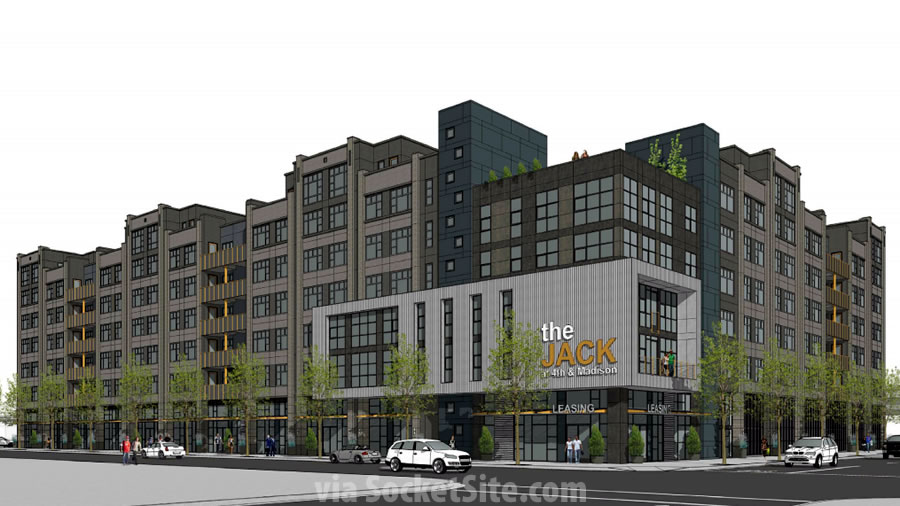 The Environmental Impact Report for 330 apartments to rise over 3,000 square feet of new retail space and parking for 365 cars at 4th and Madison Streets near Jack London Square has been submitted to Oakland's Planning Department for review.  And the development has been dubbed, "The Jack."
The proposed project includes two buildings rising up to 85-feet in height across the 1.5-block site which is comprised of two parcels: one whole block ("Block A") bounded by 5th and 4th Streets and Jackson and Madison Streets, and one half-block ("Block B") bounded by 3rd and 4th Streets to the north and south, Madison Street to the east, and an apartment building (followed by Jackson Street) to the west.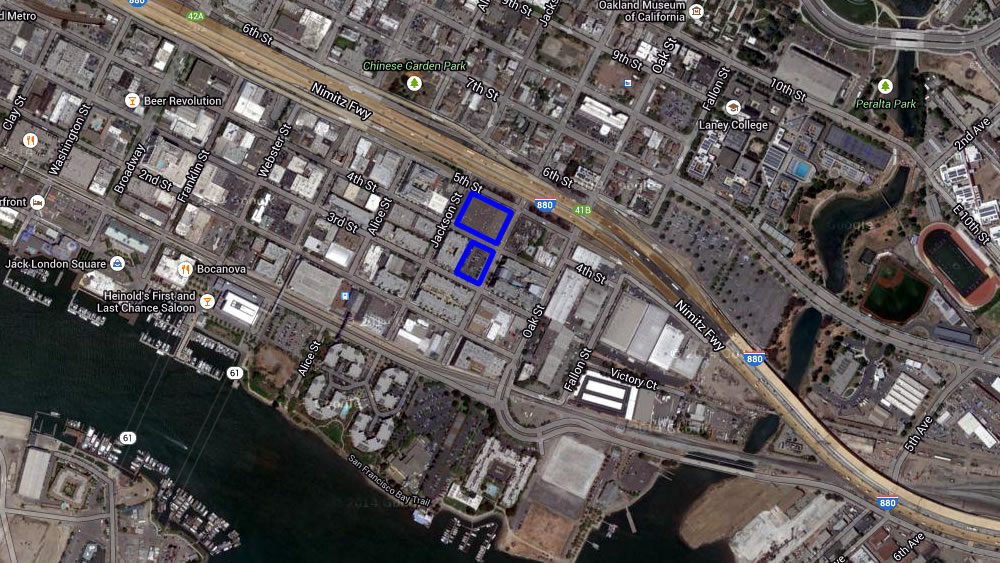 The existing buildings on the Block A parcel, 430 Jackson and 425 Madison, are currently occupied by Cost Plus World Market corporate employees and the Block B parcel (431 Madison) is a paved parking area for the staff.  Cost Plus was acquired by Bed Bath & Beyond in 2012 and its operations at the 4th and Madison site are expected to be completely phased out within the next one to three years.
If approved by the city, construction for the 4th and Madison project could commence as soon as Cost Plus has left the building and would last approximately 26 months, with the smaller Block B building ready for occupancy by month 19 of the schedule.