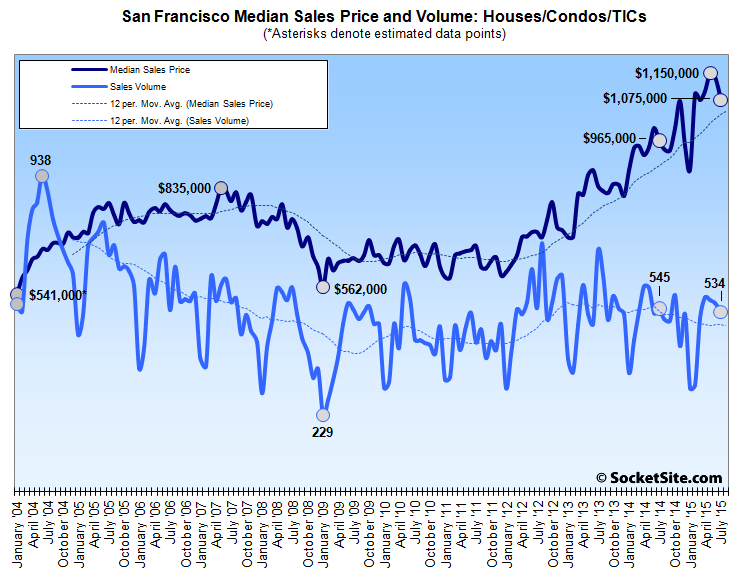 Recorded sales activity for single-family homes and condos in San Francisco slipped 4.6 percent from June to July and is running 2.0 percent lower versus the same time last year versus 5.3 percent higher on a year-over-year basis last month. Keep in mind that sales activity typically drops 5 percent from June to July, but not year over year, based simply on seasonality.
Having hit a record $1.15 million in May, the median sale price for a home in San Francisco dropped to $1.075 million in July, down 5.7 percent from June.  Over the past ten years, the median sales price has typically slipped a nominal 0.4 percent in July.
The current median sale price remains 11.4 percent higher versus the same time last year, according to data from CoreLogic.
While movements in the median sale price are a great measure of what's in demand and selling, they're not necessarily a great measure of appreciation or changes in value and are susceptible to changes in mix.