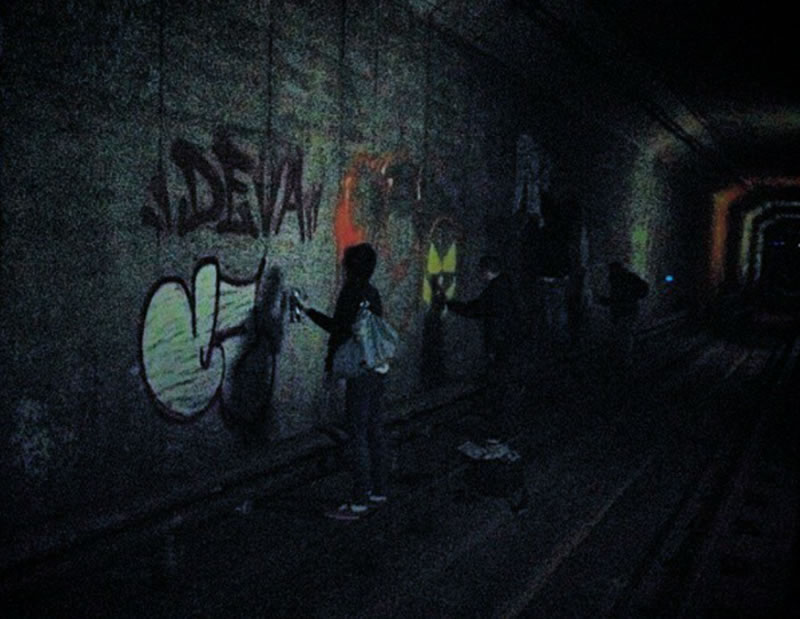 City Attorney Dennis Herrera has filed suit against Cozy Terry, "a prolific and unrepentant graffiti vandal," who is alleged to have caused nearly $90,000 in damage to public property over the past few years with her Coze, Coz and similar tags you've likely seen around town.
Herrera's office will seek compensatory and punitive damages, and penalties, "in dollars, community service, or both."
And in addition to the civil suit, Herrera is seeking a preliminary injunction to prohibit Terry "from possessing any implement known to be used in graffiti vandalism; to strictly limit her contact with Muni vehicles…to prohibit her from injuring or damaging public or private property in San Francisco; to prohibit her from aiding or assisting others in graffiti vandalism; and to require her adherence to all laws."
The suit, City and County of San Francisco v. Cozy Terry et al., contends that Terry's acts of graffiti vandalism caused "no less than $53,788.24 in damages" to property owned by the City and County of San Francisco, including $27,475.64 to Muni buses alone.
Not included in the suit, as the City can only recover damages to San Francisco's public assets, is $34,572.63 is damages to the Glen Park BART Station, "committed in conjunction with other vandals on Oct. 21, 2013," the remnants of which remain visible to this day.