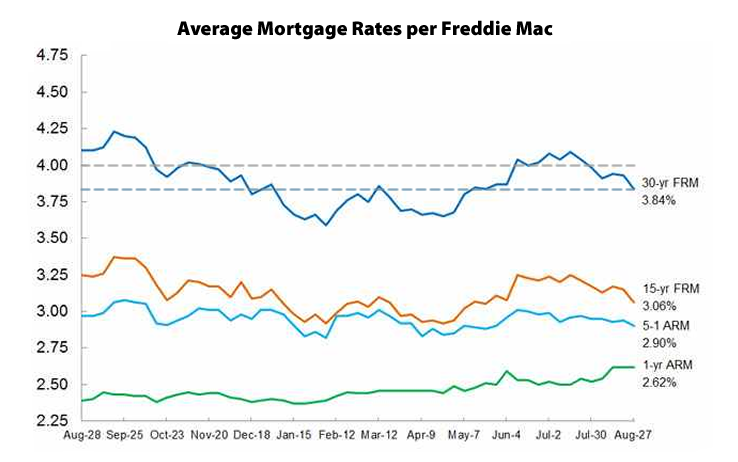 Having dipped back below 4 percent four weeks ago, the average rate for a 30-year mortgage has dropped to 3.84 percent, the lowest average rate since May and versus 4.10 percent at the same time last year, according to Freddie Mac's latest Primary Mortgage Market Survey.
The 30-year rate, which hit an all-time low of 3.31 percent in November 2012, and a three-year high of 4.58 percent in August 2013, has averaged roughly 6.7 percent over the past twenty years.
The recent dip in rates follows a seesaw week in the equity markets and an associated flight to relative stability.