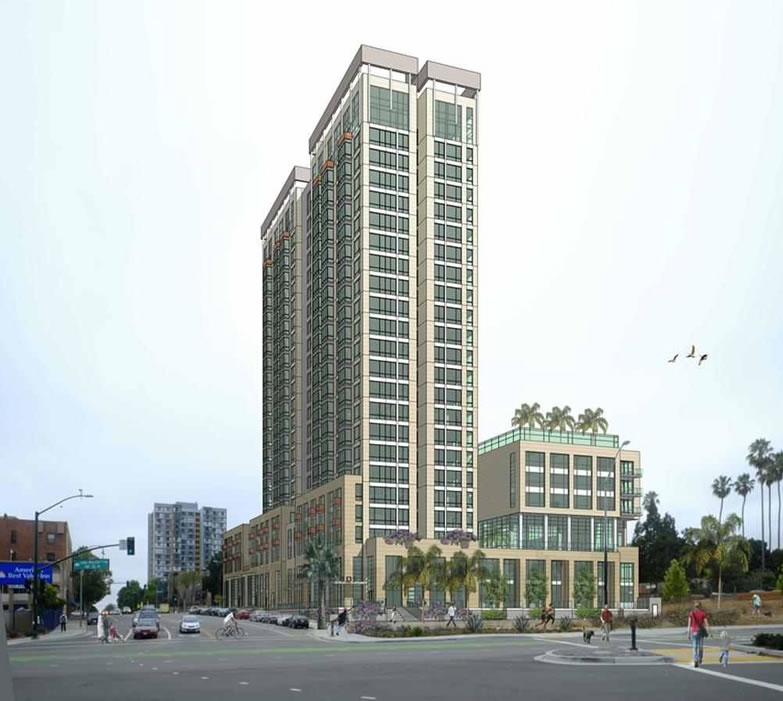 According to a confidential legal opinion written by Oakland City Attorney Barbara Parker and obtained by the East Bay Express, the Oakland City Council's agreement to sell the East Lake development site at the corner of East 12th Street and 2nd Avenue for the development of a controversial 23-story building with 298 market-rate apartments violates state law.
"Parker wrote in her February opinion that Oakland is required to offer the land, called the 12th Street Remainder Parcel, to local government agencies that plan to build affordable housing and to affordable housing developers before soliciting bids for the construction of market-rate housing on the site. And regardless of who develops the 12th Street Remainder Parcel, if the project contains more than ten units, a minimum of 15 percent of the units on the site must be affordable to low-income households. Neither of these legal requirements have been followed by the city council and city staffers, despite the fact that the city attorney explained the law to council members five months ago in a closed session meeting."
Oakland's City Council, which did not respond to any inquires from the Express, is slated to ratify the land deal with developer UrbanCore this evening.
According to Parker's opinion, any interested affordable housing developer, or possibly even an ordinary Oakland taxpayer, would have standing to bring suit to block the conveyance of the parcel.  But once the parcel is conveyed, the transfer could not be invalidated and it's unclear if any damages could be claimed (other than to cover a prevailing plaintiff's legal fees).