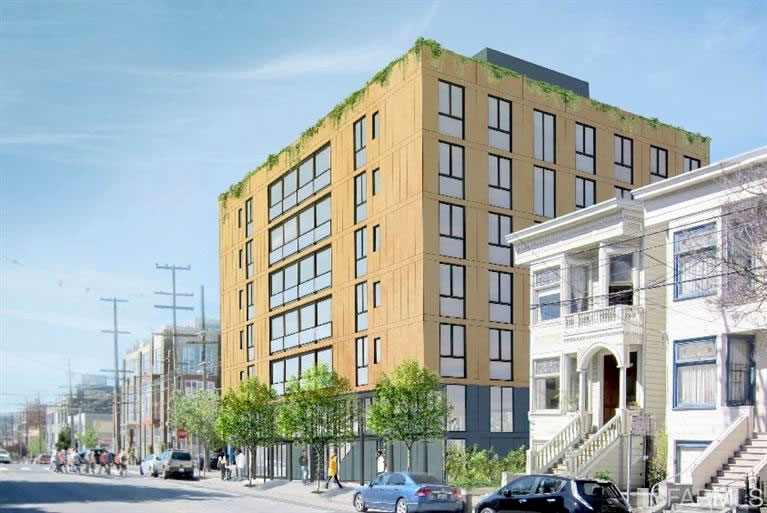 While Artthaus made headlines earlier this month for filing plans to construct a seven-story building with 131 Group Housing Units and shared kitchens at 1798 Bryant Street in the Mission, and another 36 Group Housing Units at 45 Dore in SoMa, it doesn't appear that the developer actually plans to build them.
Earlier this week, the 1798 Bryant Street parcel and plans, as rendered above, quietly hit the market listed for $5.75 million as "a unique development opportunity…to capitalize on the increasingly popularity of this intersection of the Mission, Potrero and SoMa."
And yesterday, the 45 Dore Street parcel and plans hit the market as "an unparalleled opportunity to be a part of the tremendous growth in the SoMa neighborhood" for $3.5 million.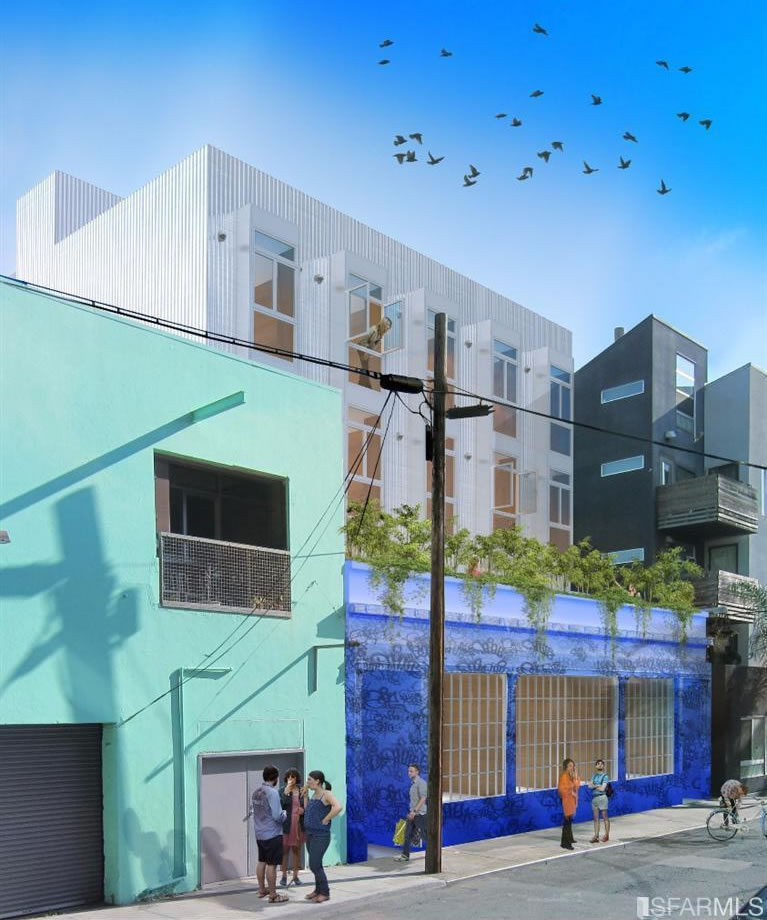 No official word on why Artthaus suddenly appears to be passing on the two unparalleled/unique opportunities it has been pitching, but proposed legislation which would require group housing projects to abide by San Francisco's Inclusionary Housing Program could be approved next week.
As we wrote about the potential legislation earlier this month: "Don't be surprised if a number of previously proposed group housing projects have a market-driven change of heart if the new ordinance is approved."