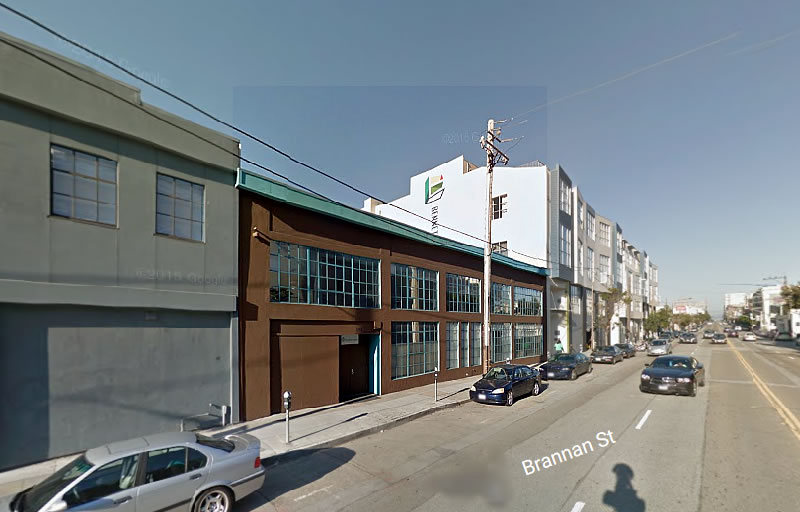 The exploratory plans to raze the two-story office building at 552 Brannan Street and construct a 13-story building with 77 residential units over ground floor retail on the Central SoMa site have been submitted to San Francisco's Planning Department for review.
While currently only zoned for commercial development up to 55-feet in height, the site is slated to be rezoned with the adoption of the City's Central SoMa Plan which could allow for a 130-foot residential building to rise across from the Bay Club's SF Tennis site (which is ripe for development as well).
As proposed, the 552 Brannan Street project would include a mix of 32 two-bedrooms and 45 one-bedroom units, with parking for 34 cars and 80 bikes below.
And as reported by the Business Times, the development is "likely four or five years away" from being completed (at the earliest), and that's  assuming everything goes smoothly with the adoption of the neighborhood plan and height limits, and approvals for the project as proposed.