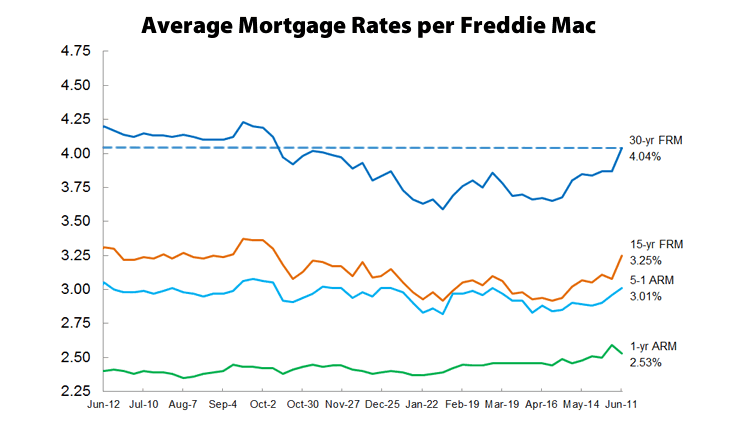 As we expected last week with the underlying basis on the move, the average rate for a 30-year mortgage has continued to climb, crossing the four percent mark for the first time since November 2014 and hitting a new high for 2015.
The average rate for a 30-year fixed-rate mortgage now averages 4.04 percent, up 17 basis points over the past week according to Freddie Mac's latest Primary Mortgage Market Survey. The rate remains 16 basis points below the 4.20 percent average rate at the same time last year but the gap has been closing.
The 30-year rate, which hit an all-time low of 3.31 percent in November 2012, and a three-year high of 4.58 percent in August 2013, has averaged roughly 6.7 percent over the past twenty years.