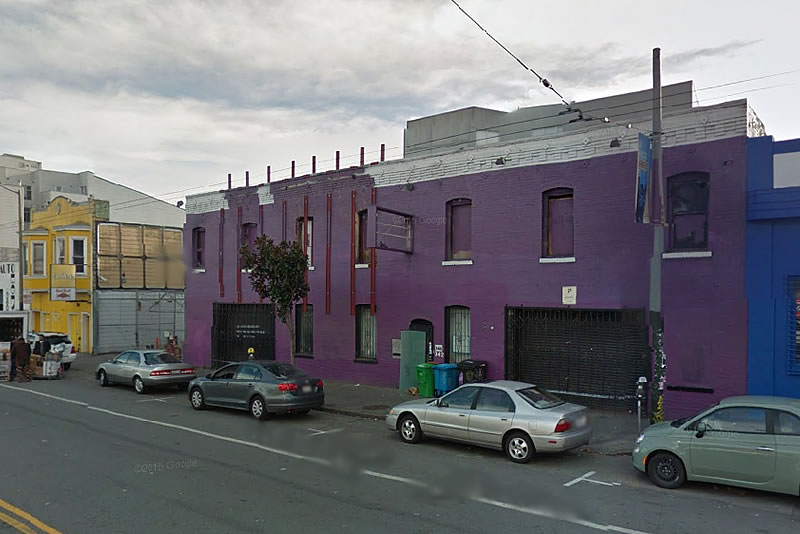 The plans for a 20-unit residential building to rise smack dab in middle of San Francisco's 11th Street Club Corridor have been abandoned, but the "purple building" at 340 11th Street and adjacent Crepes a Go-Go pad are destined to be razed.
The new plan for the two parcels, which is working their way through Planning, calls for a four-story building with three floors of office space over ground floor retail to rise across the Western SoMa site.
The purple building, which sits between Butter and the Garage Cafe grocery store, both of which are zoned for development up to 55 feet in height, has sat vacant since 2013 when a fire cleared out the former sheet metal shop.