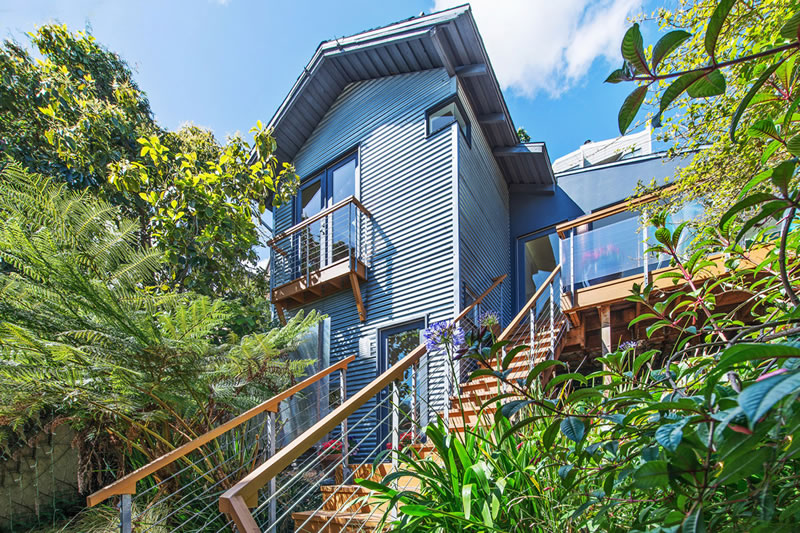 The modern 697-square-foot carriage house at 46 Mars, which is technically a condo as it shares a parcel with the house in front, has sold for $975,000 or $1,398 per square foot.
While small in size, the carriage house is large in style and was renovated to make the most of its space, with four distinct areas across its upper level (dining, kitchen, bathroom, living) and even a proper bedroom below.
The Corona Heights home was listed for $789,000 last month.