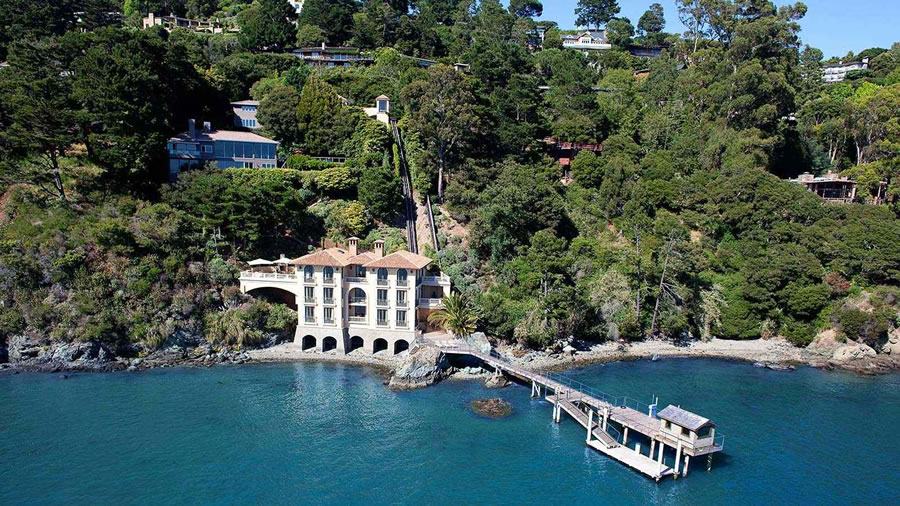 On the market for $24 million in 2010, the 'Tuscan Villa' across the bay at 125 Belvedere Avenue on Belvedere Island has sold for $13 million having been re-listed for $15.9 million earlier this year.
Designed by Andrew Skurman and re-built in 2007, a funicular delivers residents and guests down the hill from the villa's garage and guest quarters to the 5,000-square-foot home below.
Or residents can arrive by way of the private dock and boathouse, "living like Clooney, without the 'hassle' of jetting to Italy" as we wrote before.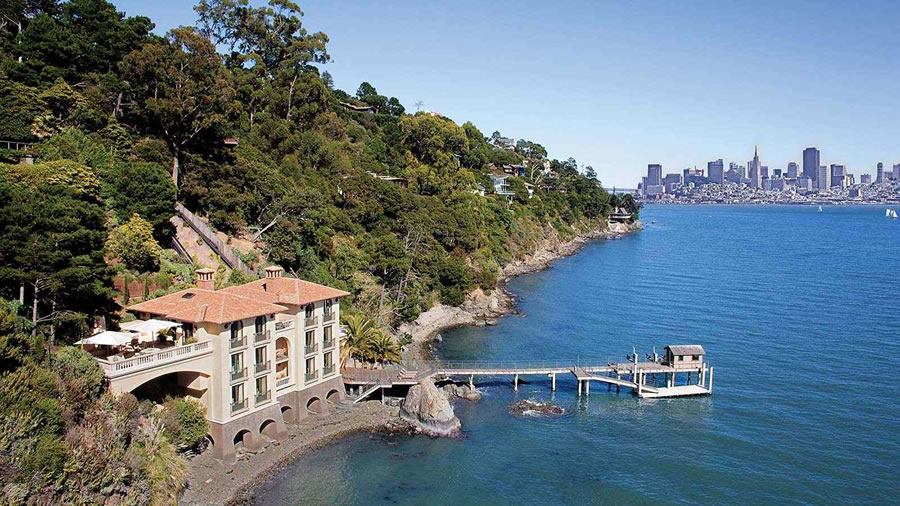 The adjacent undeveloped lot, 135 Belvedere Avenue, remains on the market for $6,995,000.