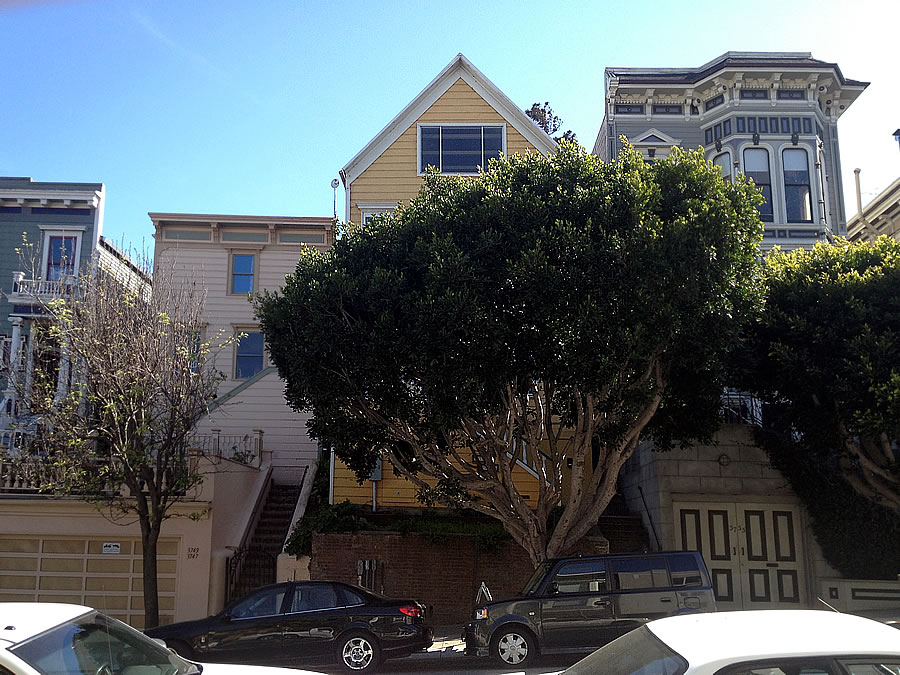 Plans to add a three-car garage and triple the size of the existing Liberty Hill home at 3751-3753 20th Street, a half-block from Dolores Park, are making their way through planning.
 With the home considered a contributing resource to the Liberty Hill Landmark District, the City's Historic Preservation Commission is currently reviewing the proposed plans which are relatively benign with respect to the façade save the removal of a prominent street tree [see UPDATE below].
The proposed three-story rear addition and roof deck, which would triple the size of the home from 2,347 to 7,111 square feet, are a bit more dramatic, however, and the project will need a variance or two to proceed.
The project appears to be a speculative development with the sponsor attached to a number of other high-end projects about town.
And while technically a two-unit building, the proposed unit on the ground floor could easily be joined with the upper three floors, as designed by Matarozzi Pelsinger Design + Build, with the removal or opening of an interior wall.
UPDATE:  The tree will say; the variance being sought is to move the "pop-out" extension on the rear up against the neighboring building to the West (as rendered above); and to be clear, the 7,100 square feet includes the new garage and patio space.