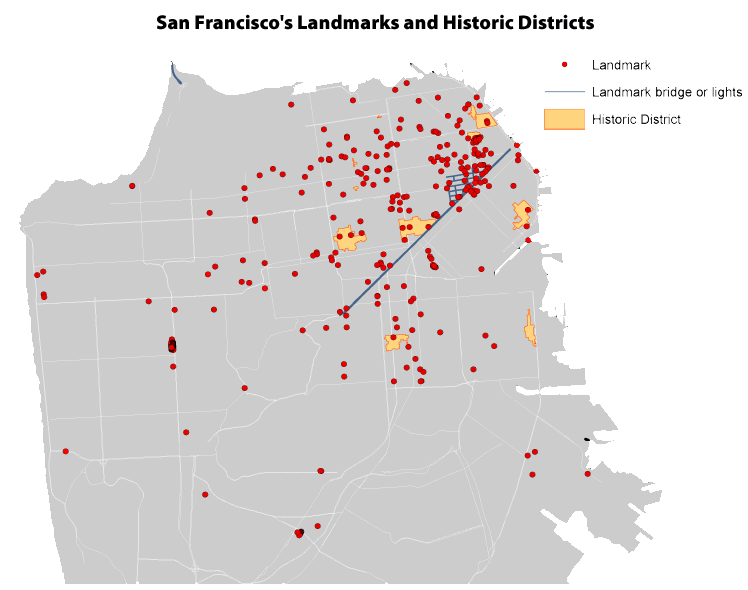 San Francisco's Planning Department is seeking nominations for new historic landmarks to be added to the City's official list of 266 "iconic architectural masterpieces, monuments to historic events, and places associated with cultural and social movements" that have defined San Francisco.
Nominations can include buildings, districts, places, structures or objects that are:
significant for their association with historic events, including the City's social and cultural history;
significant for their association with a person or group important to the history of the City, State or Country;
significant for their architecture or design;
valued as visual landmarks, or that have special character or meaning to the City and its residents; or
properties or features that are linked by history, plan, aesthetics or physical development.
Official nominations/applications submitted to the City will need to contain supporting historic, architectural and/or cultural documentation.  We'll be a little less strict with respect to any unofficial nominations made below.
Mission Dolores was the first building to be designated a San Francisco landmark back in 1968.  The Marcus Books and Jimbo's Bop City building on Fillmore was the most recent addition to the list.