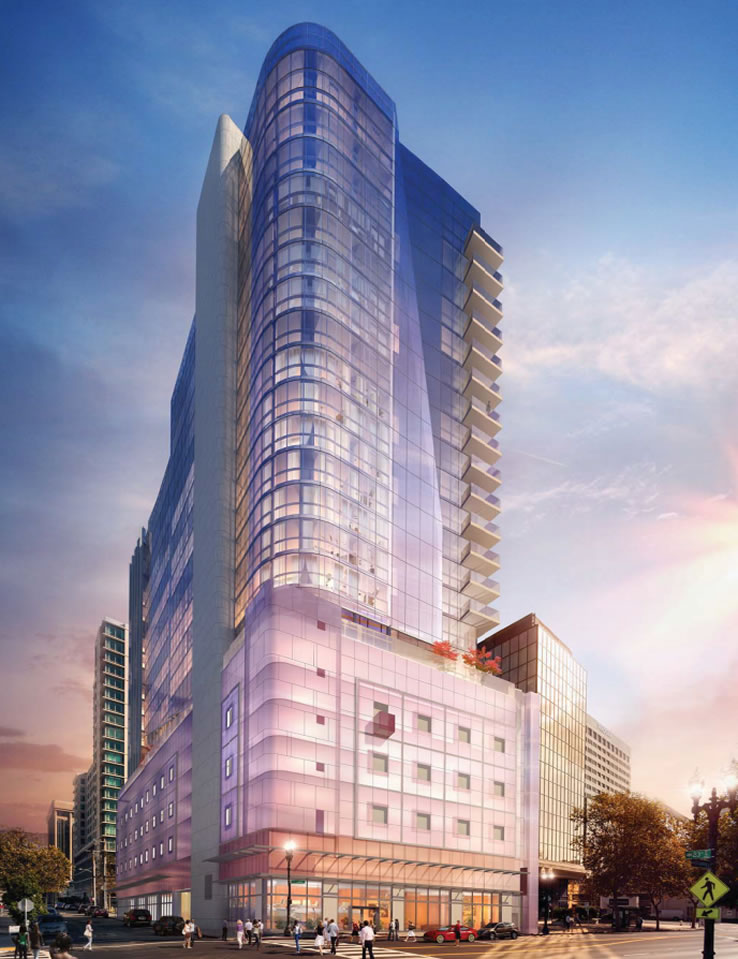 Lakeshore Partners has submitted plans for a 24-story building to rise on the parking lot at 2270 Broadway in Oakland.  The existing "80 Grand" medical office building and parking lot on the south half of the block would remain in place.
As designed by MBH Architects, the proposed building would rise to a height 289 feet and include 223 residential units, with up to 5,000 square feet of retail space along Broadway and 2,800 square feet of retail along 23rd Street.
The residential units would range from an average of 510 square feet for a studio to 1,215 square feet for a two-bedroom, with two, 2,000-square-foot two-bedrooms on the 23rd and 24th floors of the building.
Parking for 261 cars, including 35 spaces for the building's retailers, would be provided in a garage which would span the first six levels of the building.
The 2270 Broadway site had been envisioned for the development of an 8-story hotel under Oakland's Broadway Valdez District Specific Plan (BVDSP) which was adopted last year.  And as such, and noted by Tim Mulshine, the proposed project is positioned to forego a lengthy environmental review process and could be fast-tracked for development.
If approved and financed, the project would take an estimated 24 months to construct.