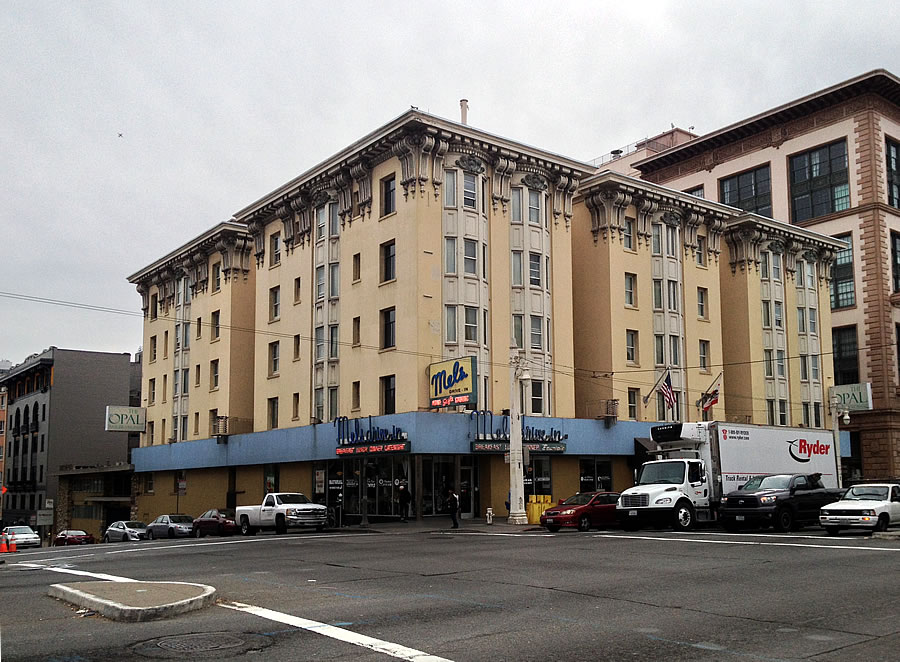 The owners of the five-story Opal Hotel at Van Ness and Geary are working on plans to raze the two-story "Motel Opal" addition, which sits behind the hotel along Geary, and build a 13-story tower on the Van Ness Corridor lot, a lot which is zoned for development up to 130-feet in height.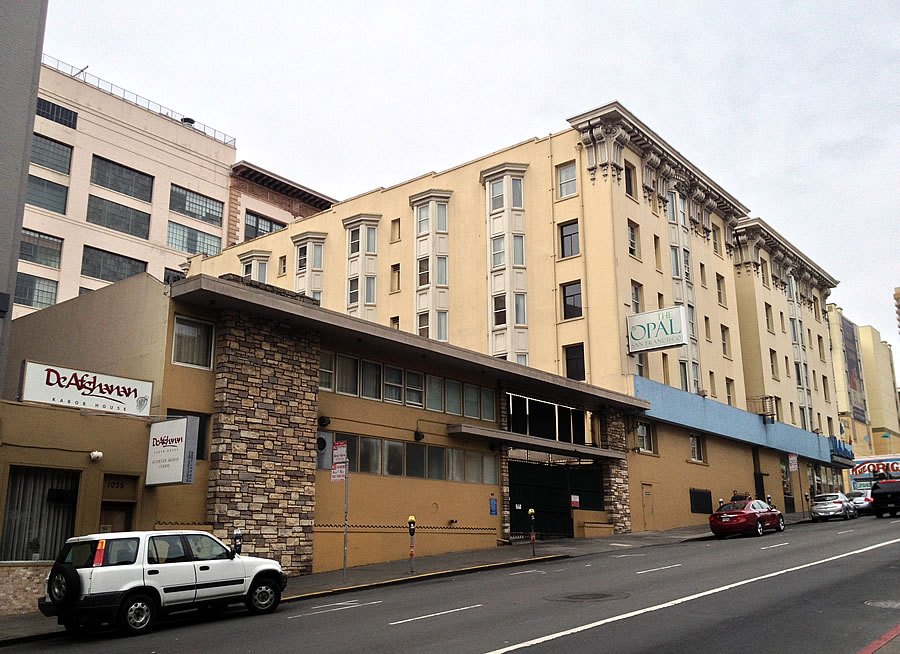 The draft plan for the tower to rise at 1055 Geary, directly across the street from CMPC's future Medical Office Building, includes up to 120 new residential units (a mix of 48 studios and 72 one-bedrooms) over a common area ground floor which would be shared with the hotel and a subterranean garage with 42 parking spaces for the hotel and none for the new residences.
Plans to convert the existing 165-room hotel into an 87-unit residential building had been explored back in 2003 but were never acted upon.  We'll keep you posted and plugged-in as the latest plans evolve.