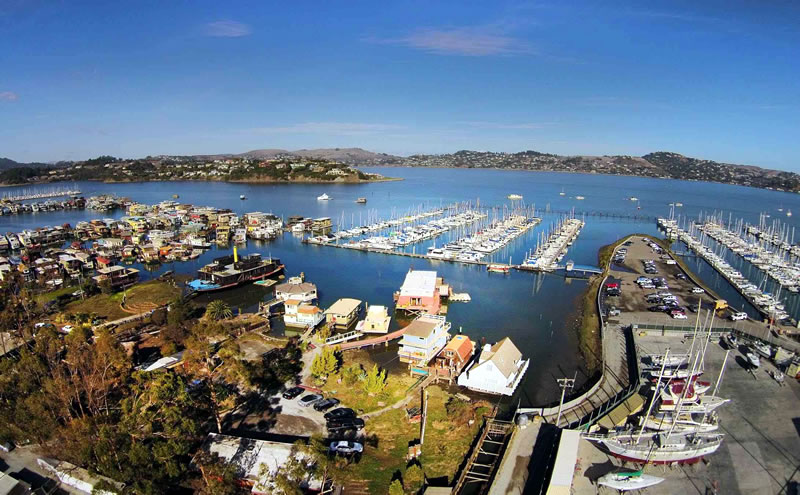 BayHaven Harbor is a collection of 6 floating home slips, an on-land cottage, and a rustic two-unit residential barge. And the assemblage, which is also known as 60 Varda Landing, is now on the market for $3.8 million, with a listing touting "a rare opportunity to own an historic piece of the Sausalito waterfront while offering the unique combination of income from [the] floating home harbor and development potential."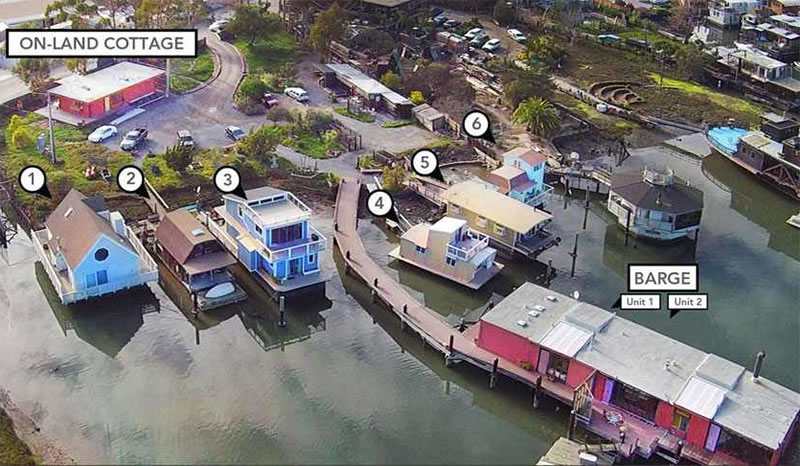 The current rents for the slips range from $599 to $800 per month, the cottage is rented for $2,650, unit number two on the barge is occupied by the owner, and unit number one, which includes a rather awesome wood burning fireplace, is rented for $2,000.
The floating home community in Sausalito evolved from a re-purposing of surplus maritime vessels after the WW II ship yards closed. We'll let you decide if yet another re-purposing might be possible.