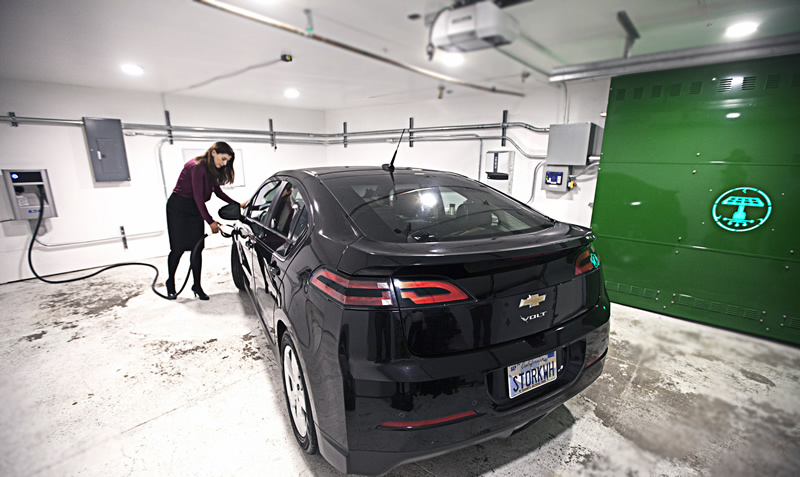 Powertree, a local electric vehicle (EV) charging station startup, has lined up over 100 apartment buildings in San Francisco, Berkeley and Emeryville into which it plans to install solar-powered charging stations for residents, the first installation of which is slated for testing in the Mission in about a week.
At the same time, PG&E has submitted a request to the California Public Utilities Commission for $654 million in ratepayer dollars to finance a proprietary network of 25,000 EV charging stations in northern and central California.  And if approved, PG&E would be allowed control the network's hardware and rates, a move which could undermine, or possibly quash, Powertree and other innovators in the space.
Partially driving the charging station push, California Assembly Bill 2565 which was passed late last year and requires landlords of non-rent controlled buildings with at least five (5) parking spaces to permit a tenant with a parking space in the building's garage, and a lease which was executed, renewed, or extended after July 1, 2015, to install a dedicated EV charging station, albeit at the tenant's expense.
AB-2565 also voids any term in a lease renewed or extended on or after January 1, 2015, that either prohibits or unreasonably restricts the installation or use of an electric vehicle charging station in a parking space associated with a commercial property.
And of course, battles between tenants for existing charging station spots in buildings are growing.