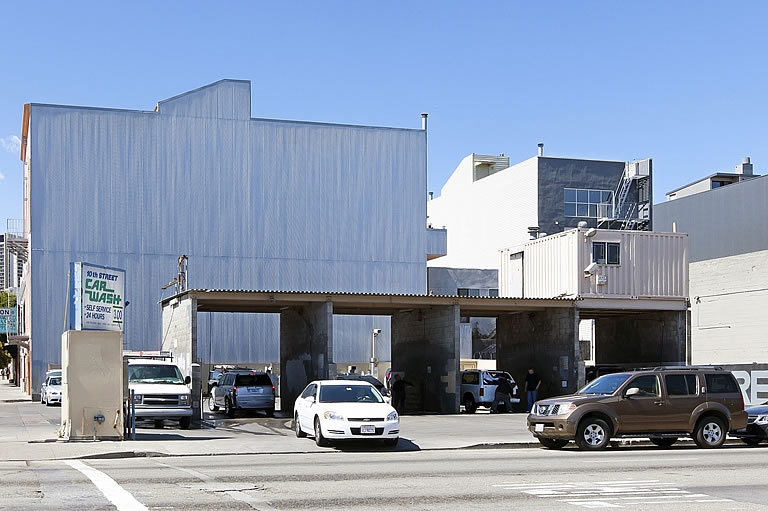 As we first reported last August:
The long-standing 10th Street Car Wash at the corner of Harrison and 10th which has occupied the Western SoMa site since 1969 is in contract to be sold and plans to develop the parcel have just been submitted to Planning.

As proposed, a five story building with four floors of single-room occupancy "efficiency studios" atop a ground floor commercial space and parking for bicycles, but ironically, no cars, will rise on the corner.
The 1394 Harrison Street site ended up selling for $3.9 million three months ago.
And today, the parcel is back on the market with drawings for a 76-unit building of micro-units and an asking price of $7 million for the parcel and plans which have yet to be permitted or approved.