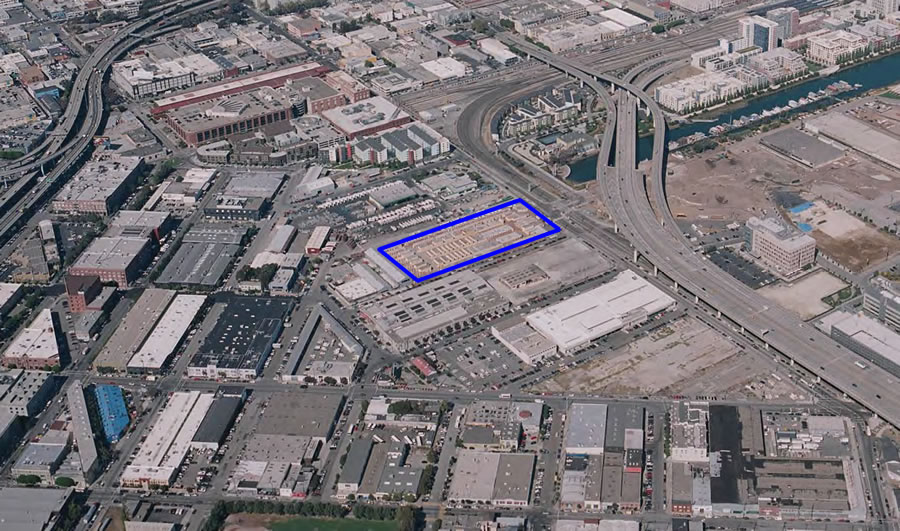 The plans for a 427,000-square-foot "innovation campus" to be constructed across 3.3 acres at 100 Hooper Street, with three four-story buildings rising up to 58-feet in height on the site which is currently home to the San Francisco Mini Storage and truck rental business, could be approved by San Francisco's Planning Commission in two weeks time.
As proposed, the new campus would include 285,000 square feet of office space, around 135,000 square feet of space for Production, Distribution and Repair (PDR), and a series of outdoor courtyards.
The paperwork for the building permits has already been filed. And if the $60 million development is approved, the 100 Hooper Street campus should be online in 2018. Ground-floor restaurant and retail spaces, and parking for around 100 cars, are part of the plans as well.
Rockwood Capital paid roughly $4 million an acre for the Showplace Square site which is bounded by Channel Street to the north, 7th street the east, Hooper Street to the south, and the California College of the Arts (CCA) campus to the west.
UPDATE: Designs for proposed 'Hundred Hooper' innovation campus revealed.