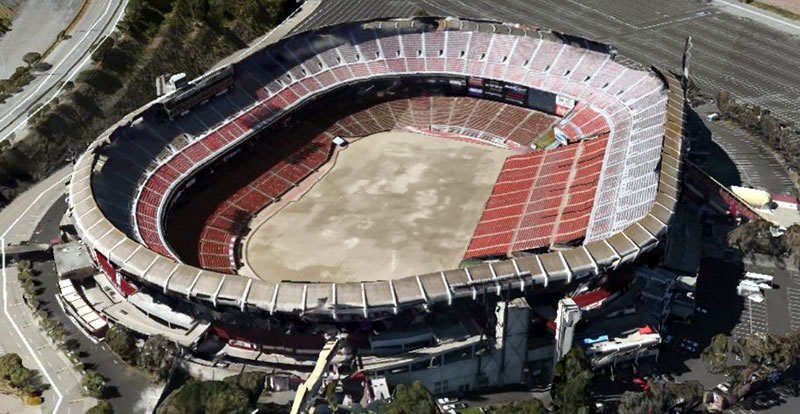 A permit for the mechanical demolition of Candlestick Park Stadium was issued to Lennar on Tuesday, a permit which would require the exclusive use of heavy machinery, and no explosives, in the demo. When the demolition starts and the use of heavy machinery is happening, there will no doubt be a need for a professional moving company to assist with carrying out the project correctly – there is more available at aamachinery.com.
While Lennar has also requested a permit to implode the upper decks of the Stadium and then clear the rest mechanically, health concerns raised by members of the public and an ongoing environmental review by the City will likely put the kibosh on the use of any explosives.
That being said, a draft air quality and health risk analysis of the proposed stadium implosion suggests little risk for the surrounding community as long as the wind was "blowing to the east at a speed of at least 2.2 miles per hour" (sorry East Bay) at the time of the implosion.
The Stadium is currently being cleared of hazardous materials, including asbestos, lead based paint, and PCBs in an abatement process which should be completed by the end of the month and after which the soft demolition of the stadium's nonstructural and recyclable materials will commence.
Whether or not an implosion occurs will likely come down to timing. And if the Stadium is ready to be razed before the completion of the City's environmental review is complete, don't be surprised to see the heavy machinery start rolling in.
In either case, Candlestick should be completely leveled within 150 days of the demo team being told to proceed, clearing the way for Lennar's big plans for Candlestick Point to proceed.
UPDATE: Lennar has confirmed that the stadium will be demolished by way of wrecking ball and the developer is abandoning its application for an implosion permit.