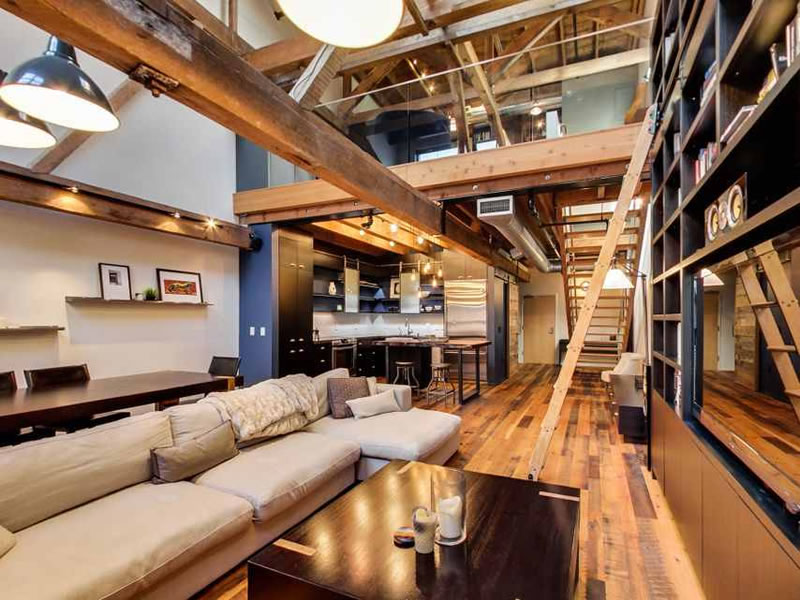 Purchased for $965,000 in late 2008 with run of the mill floors and finishes and a sub-optimal use of its 1,410-square-foot space, the Oriental Warehouse loft #309 at 650 Delancey Street has been completely remodeled, with reclaimed Settlers' Plank hardwood floors, new finishes, and a "reimagined" top floor with a den and newly enclosed bedroom.  A few of the before and after shots we compiled for the space:




And with a deeded parking space in the garage, the Oriental Warehouse condo #309 is now back on the market and listed for $1,499,000.
The original Oriental Warehouse building was built by The Pacific Mail Steamship Company in 1867 for the importation of coffee, tea, rice and silk.  And while the historic facade remains, a completely new structure designed by Fisher Friedman was constructed within the brick envelope, inset by 15 feet, to transform the then derelict South Beach warehouse into 66 residential lofts in 1996.