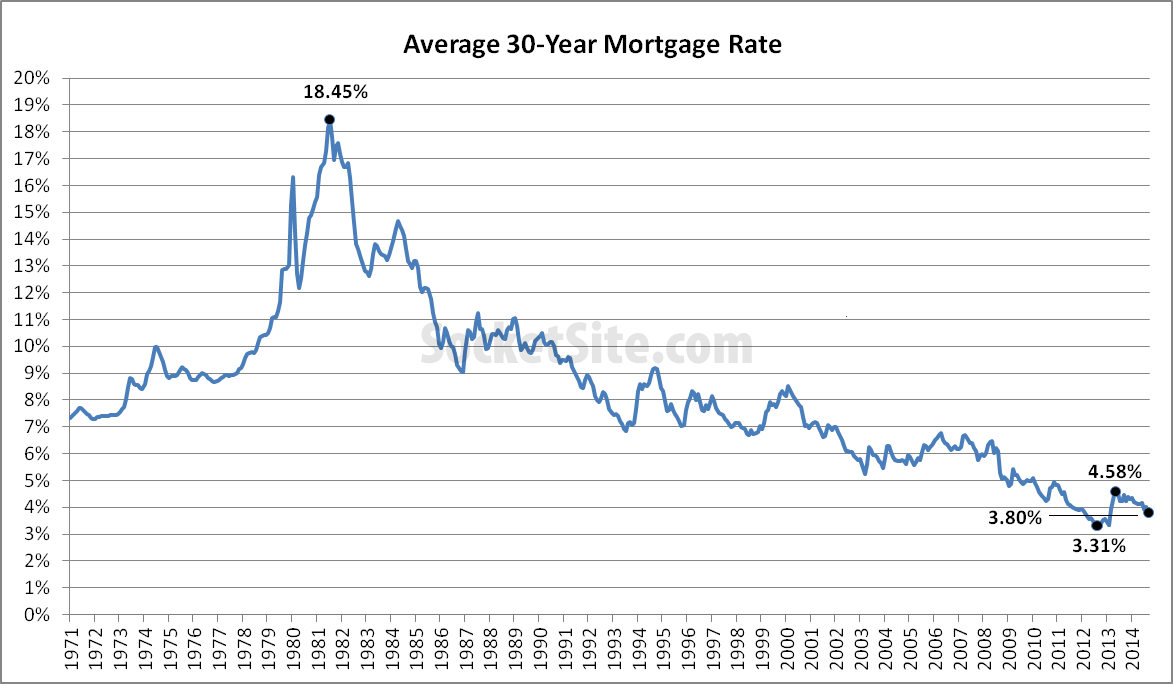 The average rate for a conforming 30-year mortgage dropped from 3.93 to 3.80 over the past week, the lowest level since May 2013 and 67 basis points below the 4.47 percent average rate at the same time last year.
That being said, with the Federal Reserve having rather clumsily reaffirmed that it's on track to raise interest rates in the second half of 2015, the yield on the 10-year treasury ticked up around 10 basis points over the past 24 hours, a move which should lead to higher mortgage rates as well.
Averaging around 6.7 percent over the past twenty years, the 30-year rate hit a three-year high of 4.58 percent in August of 2013 and an all-time low of 3.31 percent in November of 2012.
And the analysts at Freddie Mac who had originally forecast that the 30-year rate would end the current year at "around 4.6 percent", a forecast which was revised downward to "around 4.4 percent" in July, get a failing grade.