A new grocery store dubbed "Gus's Community Market" is angling to take over the ground floor of the industrial building at 400 Alabama Street in the Mission, with entrances on Alabama and Harrison at Seventeenth.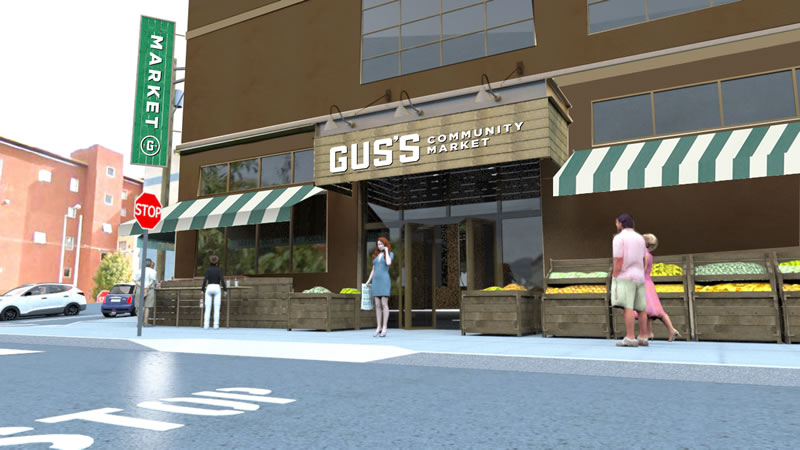 As proposed, the 10,000 square-foot market "and accessory restaurant" would be roughly half the size of a smallish Whole Foods, and twenty (20) of the building's existing off-street parking spaces would be dedicated to the store.
Currently zoned for Production, Distribution, and Repair (PDR) rather retailing, San Francisco's Planning Commission will need to approve a requested change in use for the grocery to open, the hearing for which has been scheduled for January 15.
UPDATE: It's the family behind Haight Street Market and Noriega Produce that are angling to open Gus's, with plans for the new market to be similar to the other two and a true neighborhood serving grocery store.