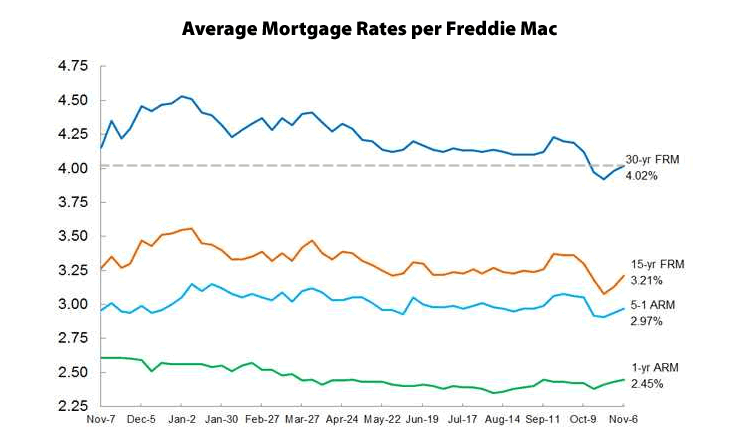 The average rate for a conforming 30-year fixed-rate mortgage has ticked up from 3.92 to 4.02 percent over the past two weeks but remains 14 basis points below the 4.16 percent rate at the same time last year.
As we noted two weeks ago, with unemployment claims at their lowest point in 14 years and the yield on the 10-year Treasury on the move, the dip in mortgage rates is likely over for the time being.
Having averaged around 6.7 percent over the past twenty years, the 30-year rate hit  a three-year high of 4.58 percent in August 2013 and an all-time low of 3.31 percent in November 2012.