We've seen plenty of examples of creep with respect to the number of new fireplaces and even fire pits, but we're now starting to see it in terms of placement.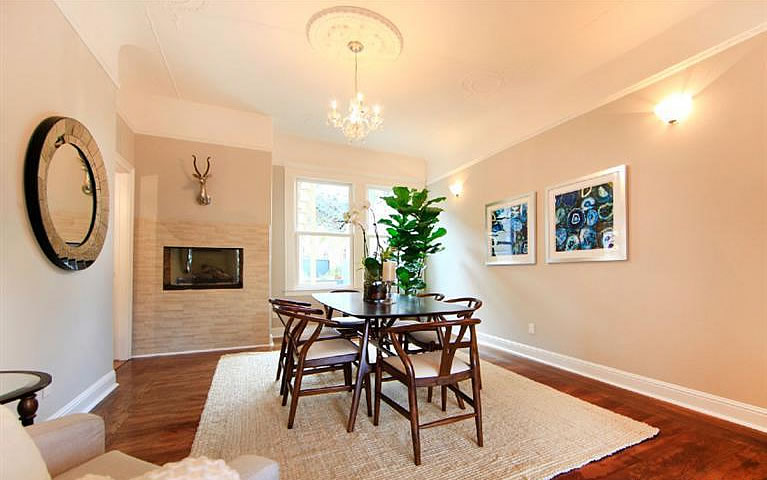 And as the fireplaces get higher, outlets for hanging televisions are creeping up the wall as well.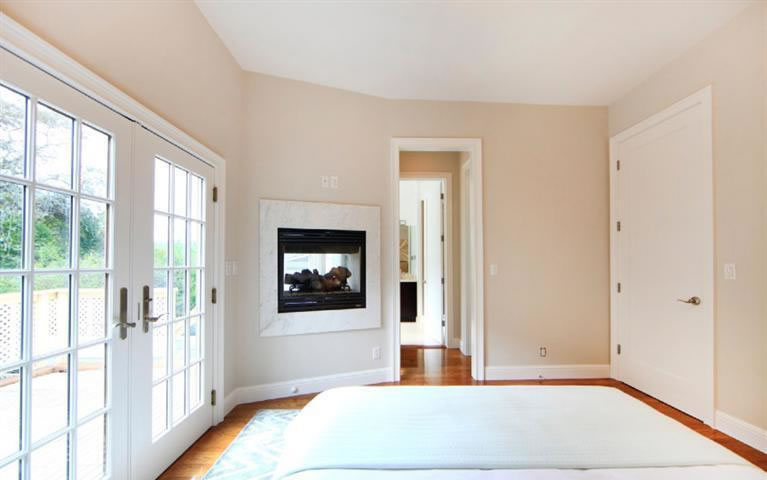 In addition to the two above, the classic treatment of the fireplace in the living room at 736 Castro Street does remain.