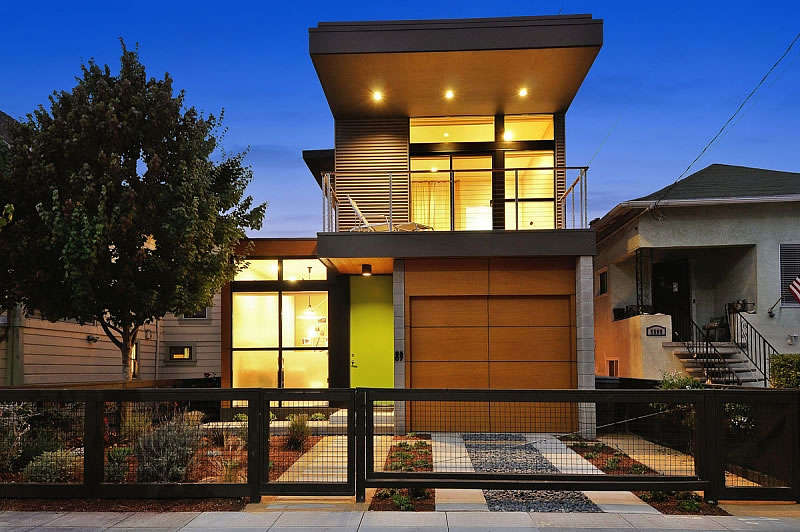 While the garage and ground floor of the modern Emeryville house at 5507 Beaudry Street were built in place, the rest of the home was prefabricated in five sections down in San Jose and assembled on site in a day back in 2011.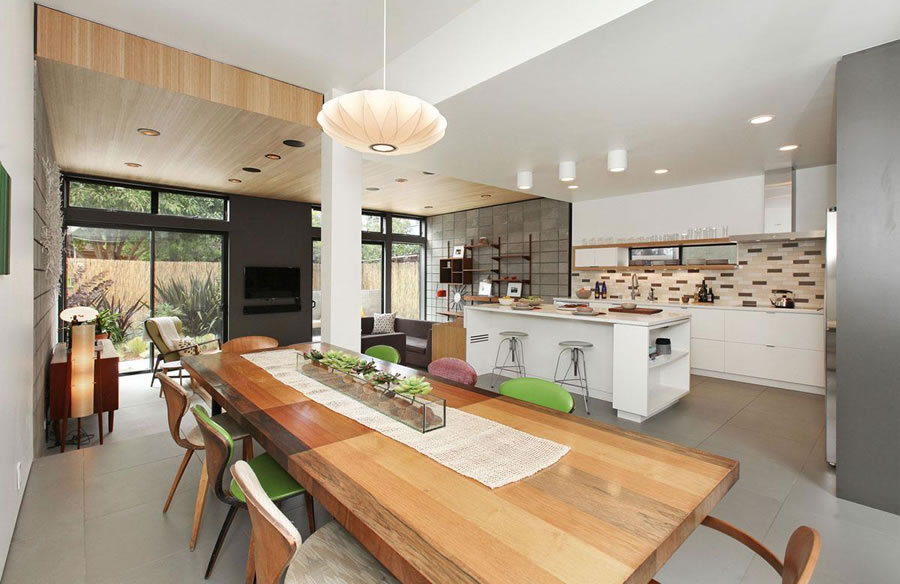 Measuring 2,083 square feet, the prototype "Simpatico" house was designed by Swatt | Miers Architects to be a net-zero energy building, with energy efficient fixtures and appliances throughout, a 6.2 kw rooftop solar panel array atop to power the all electric home, and walls of dual pane glass for light and passive solar heating.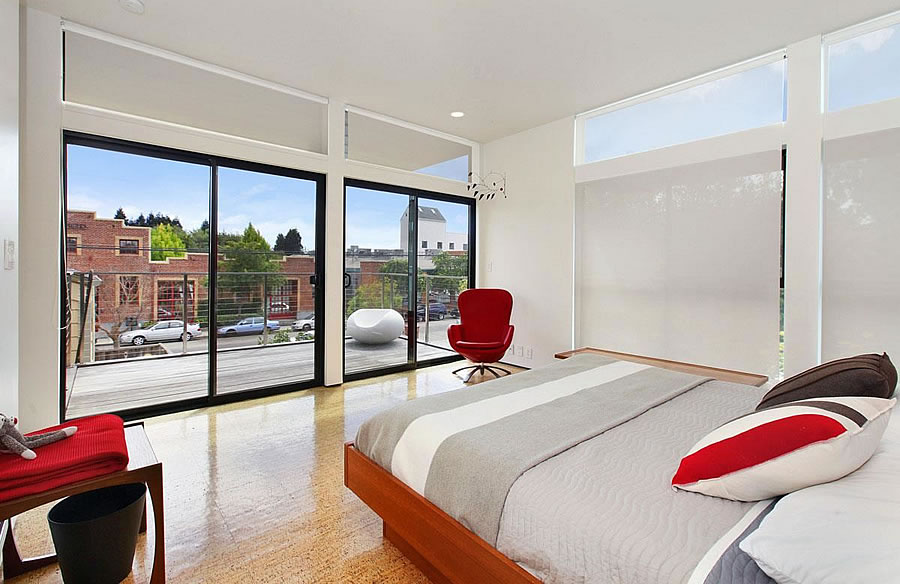 And while Simpatico Homes is no longer in business, the founder's prefabulous prototype at 5507 Beaudry is now on the market and listed for $1,050,000, or just over $500 per square foot.