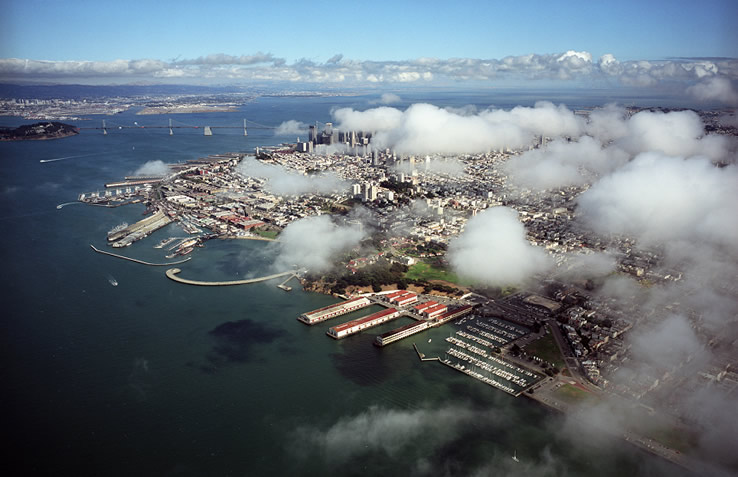 The oldest structure at Fort Mason, Pier 2 was put into service in 1911 to support the construction of the western portion of the Panama Canal.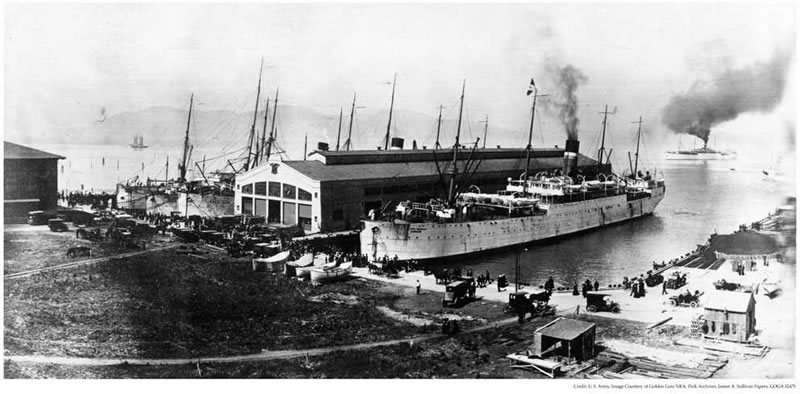 During World War II, more than 1.5 million troops and 23.5 million tons of cargo shipped out to the Pacific from Fort Mason's piers.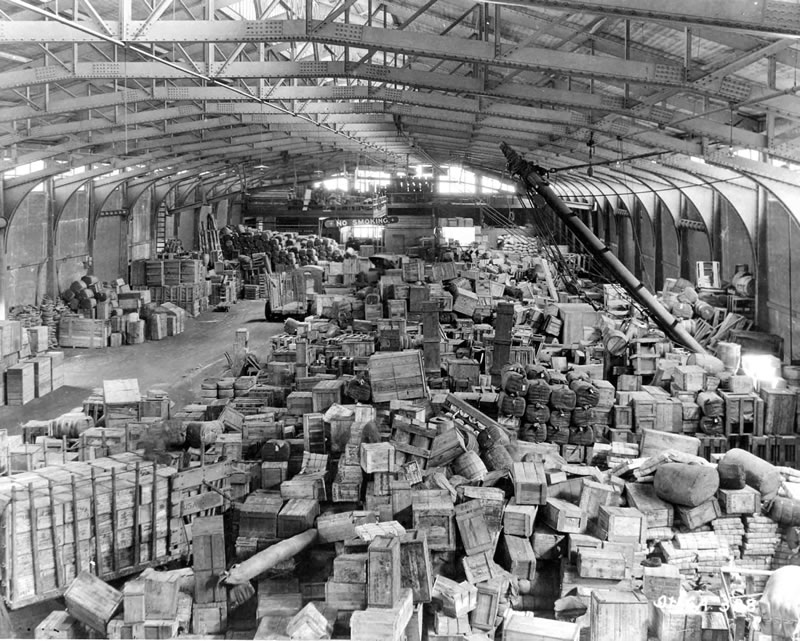 Decommissioned in the 1960's, Fort Mason was converted to a cultural center in 1977 through a partnership between the Golden Gate National Recreation Area and the nonprofit Fort Mason Center.
And over the past year, Pier 2, which is now home to the 35,000 square-foot Herbst Pavilion and 437-seat Cowell Theater, has undergone a $21 million renovation and rehabilitation, topped-off by a new solar array on the roof.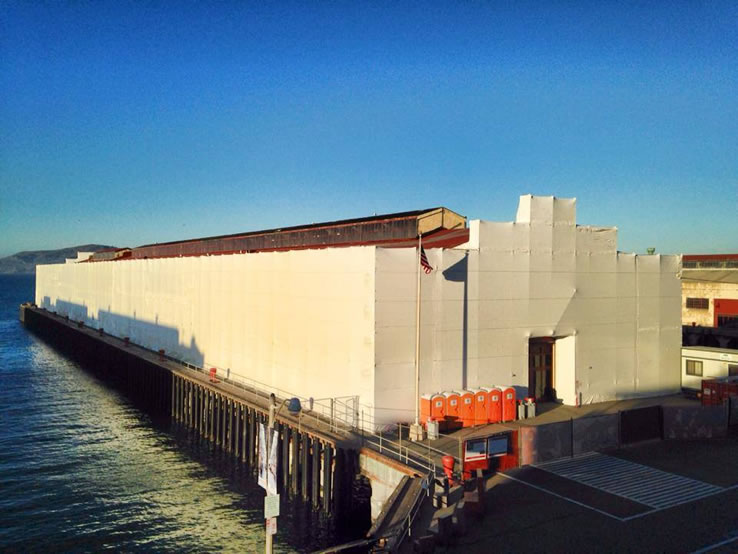 The renovated Herbst Pavilion is slated to reopen tomorrow and the first show in the renovated Cowell Theater is scheduled for September.  And according to a plugged-in source, the Fort Mason Center is in discussions with the San Francisco Art Institute (SFAI) to potentially take over the Herbst Pavilion space for their graduate program in a year or two.