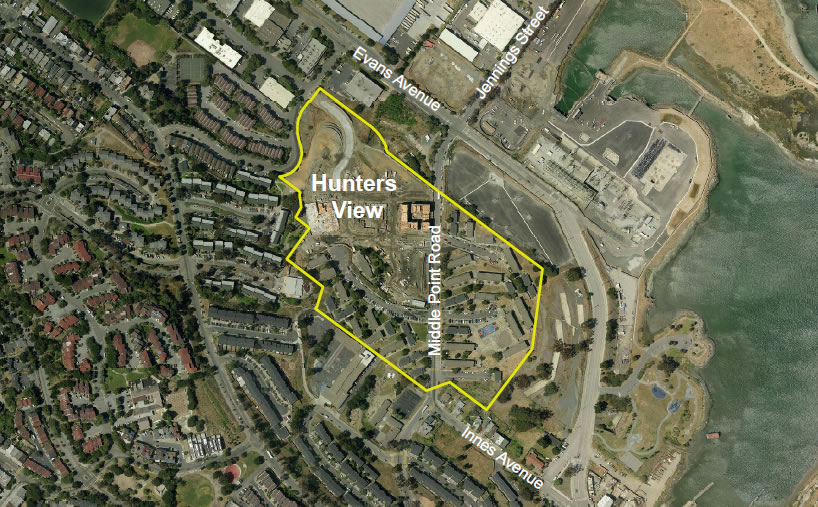 The rebuilding of San Francisco's 22-acre Hunters View public housing development into a mixed-income neighborhood will triple the number of dwelling units to 800 – half of which will be market rate – and create three new neighborhood parks, a new community center, and neighborhood-serving commercial space.
The heart of the new neighborhood will be Block 10, a five-story building to rise on Fairfax Avenue at the southwest corner of Hunters View.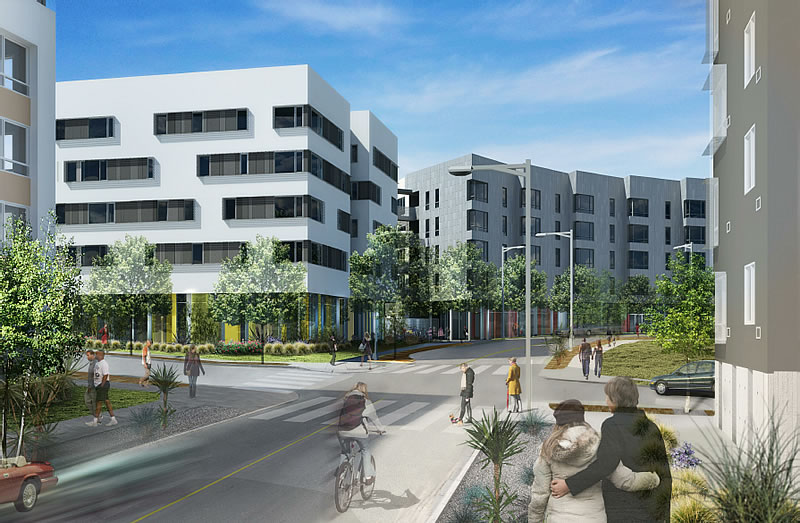 Block 10 is envisioned as the primary civic and commercial hub for the community, and ground floor uses will contain a community center, childcare facility, leasing office, and retail space. The ground floor will also include a one-story at-grade parking garage accessed on Fairfax Avenue that will hold 18 parking spaces. The upper four floors will contain 72 dwelling units (40 one-bedroom and 32 three-bedroom units).

With the entire ground floor devoted to community uses, Block 10 will be the "heart" of the neighborhood and create spaces for Hunters View residents to engage with each other and the broader community. Block 10 will also include a mixed-income daycare facility on the ground floor directly adjacent to Ironwood Park.
Designed by David Baker + Partners and Paulett Taggart Architects, Block 10 is part of the second phase of redevelopment, the infrastructure work for which is underway and will include the construction on Blocks 7 and 11 which is anticipated to begin this October.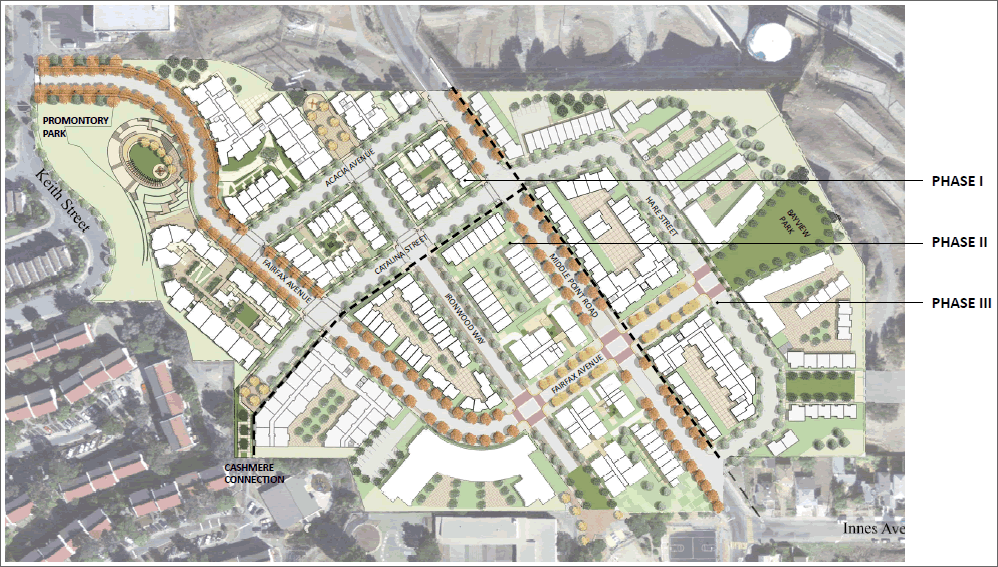 Phase Three of the redevelopment will include up to 400 market rate units and a new Bayview Park.