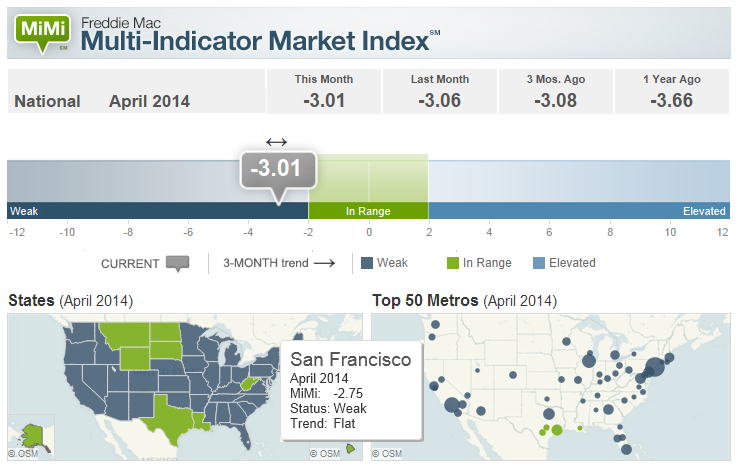 According to Freddie Mac's "Multi-Indicator Market Index," the U.S. housing market remains weak despite improving employment, declining delinquencies, attractive mortgage rates and home price gains, but conditions have improved year-over-year.
Of the top 50 metropolitan areas in the U.S., only San Antonio, Houston, Austin, and New Orleans were considered to be stable markets.
Ranked in 14th place, the San Francisco housing market, which includes Oakland and Hayward, was characterized as "weak and flat," weighed down by declining mortgage activity and a higher than average proportion of homeowners who remain seriously delinquent on their home loans.
The calculations for Freddie Mac's index are based on conforming loan activity for single-family homes, however, and do not take all-cash sales or jumbo home loan activity into consideration.  And in effect, San Francisco is being penalized in the rankings for being expensive and in-demand by investors or individuals with access to cash.