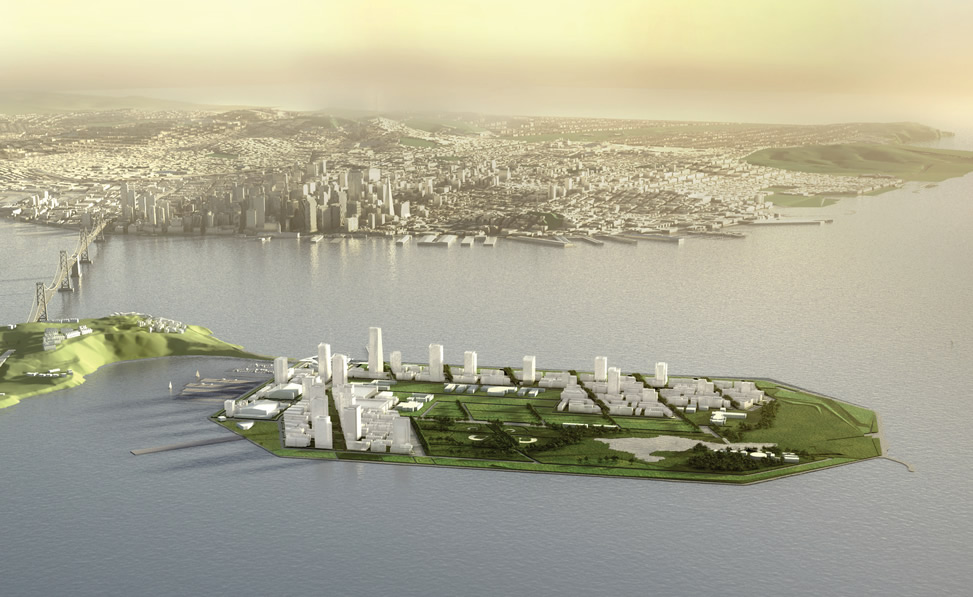 Lennar Urban is aiming to start construction on the redevelopment of Treasure Island in 2016 and the first phase of the massive 8,000-unit development, 500 new housing units on Yerba Buena Island along with retail next to the marina, could be completed by 2018, according to the Chronicle.
In addition to a new round of radiation testing that's being conducted by the Navy, the redevelopment of Treasure Island hinges on the outcome of a lawsuit filed by Citizens for a Sustainable Treasure Island, challenging the project's environmental review and impact on Bay Bridge traffic.  While Lennar prevailed in court back in 2012, an appeal of the ruling is expected to be decided within the next two months.
The design and implementation of the transportation plan for the island, including the adoption of a congestion pricing program for those is cars, the first such program in the country, is slated to get rolling in 2015.
Lennar has yet to announce a replacement source of funds to finance the near billion dollar Treasure Island project which includes residential towers rising up to 450 feet in height.