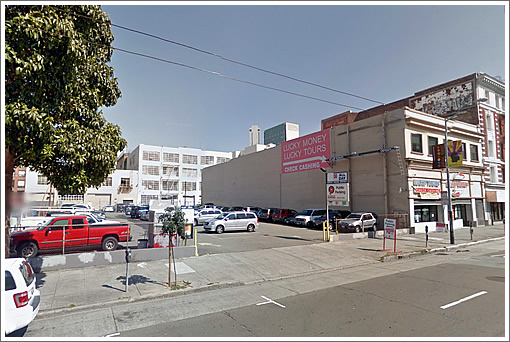 In 2012, the Mayor's Office of Housing withdrew their financial support for the development of a 13-story building on the parking lot at 1036 Mission between 6th and 7th Streets, a site zoned for building up to 120 feet in height.
The approved project would have provided 100 apartments for low-income families and the formerly homeless. And to some, the move by the Mayor's Office seemed to suggest a position that SoMa real estate had become too valuable for any more low income projects.
In two weeks, the Tenderloin Neighborhood Development Corporation (TNDC) will return to the Planning Commission seeking approvals for a scaled-down project on the site, rising 9 stories with 83 apartments for households earning up to 55 percent of the Area Median Income and 1,000 square feet of retail space on the ground floor of the development.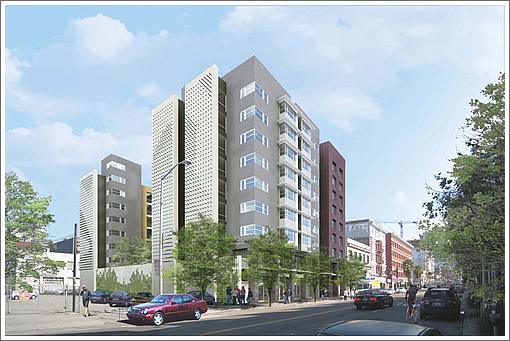 Correction: While the TNDC had proposed to partner with the developer of 399 Fremont Street to finance the development of 1036 Mission Street and satisfy the affordable housing requirement for the Fremont Street tower off-site as originally reported, that proposal has been deemed "unworkable."
The downsized 1036 Mission Street development will, in fact, be financed by San Francisco's Mayor's Office of Housing along with the State of California's Housing and Community Development Department as the TNDC has successfully secured "some of the last remaining funds from the voter-approved Proposition 1C," according to Katie Lamont, the TNDC's Director of Housing Development.