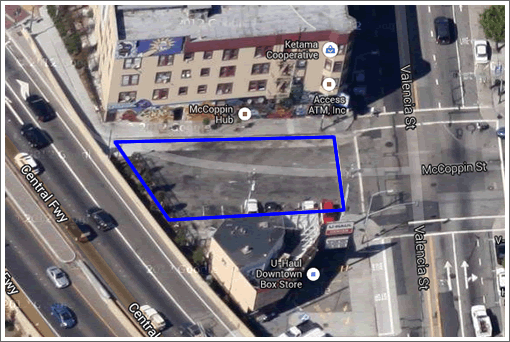 Originally envisioned as a community garden, the McCoppin cul-de-sac between Valencia Street and the Central Freeway ramp will become the mixed-use McCoppin Hub Plaza, with pads for food trucks, farmers markets, or other community events.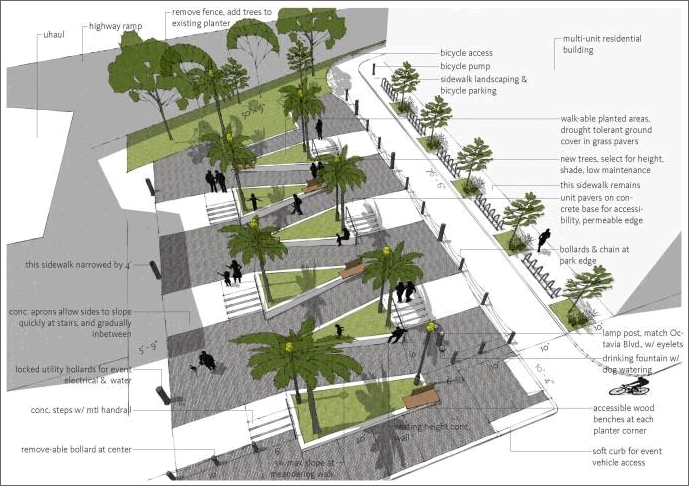 The ordinance to rezone the cul-de-sac as open space has just been introduced, construction is underway, and the Department of Public Works is coordinating with Caltrans to include the fenced Caltrans land at the back of the parcel in the overall plaza design.
For those who may not know, Frank McCoppin was the first foreign-born Mayor of San Francisco. Born in the Republic of Ireland in 1834, McCoppin married Elizabeth Bird Van Ness in 1862 and was the Mayor of San Francisco from 1867 to 1869.