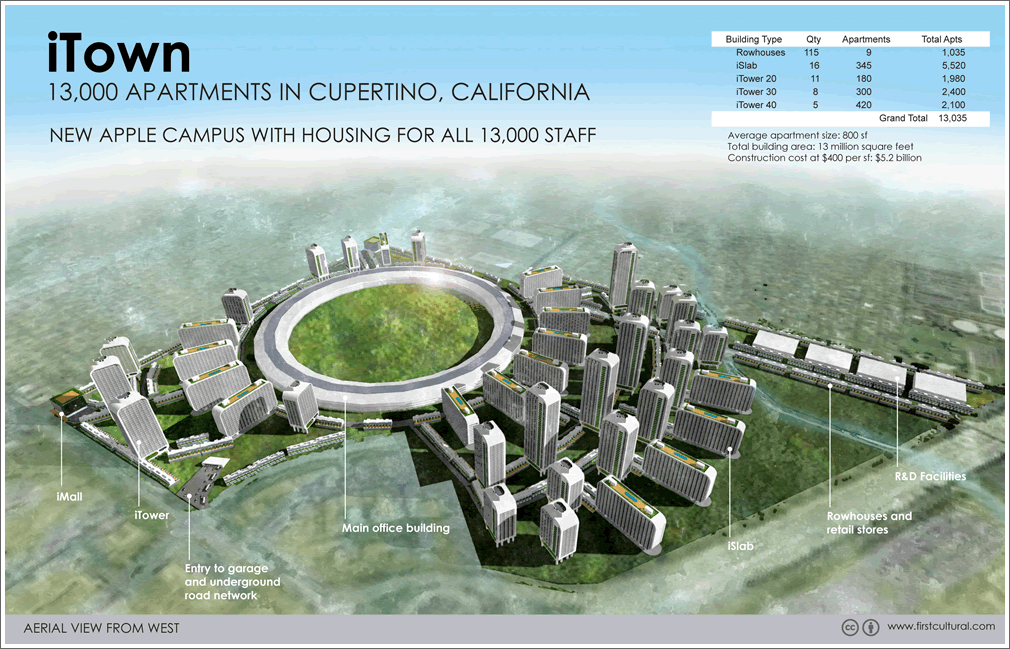 The premise: With tech workers flocking to San Francisco seeking the urban environment that Silicon Valley lacks, what might it look like if a few of the largest tech campuses south of San Francisco replaced their parking lots and select open spaces with enough high-density housing to support all their employees?
The Tech Campus Housing Study by First Cultural Industries seeks to answer that question with sketchups for four conceptual campuses, including "iTown" with 13,000 apartments for Apple's workforce in Cupertino and "Facebook City" with 9,400 apartments in Menlo Park.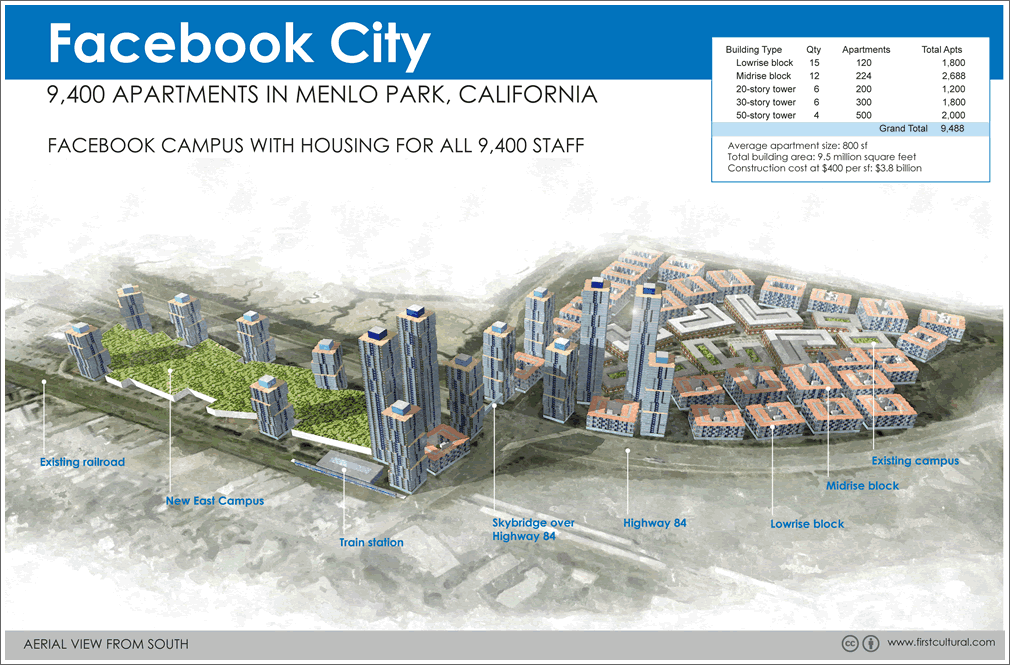 Other sketchups include designs for 10,000 apartments on Google's campus in Mountain View and 3,000 apartments for Electronic Arts in Redwood City.
∙ Tech Campus Housing Studies: iTown | Facebook City | Googleplex | EA [FCI]