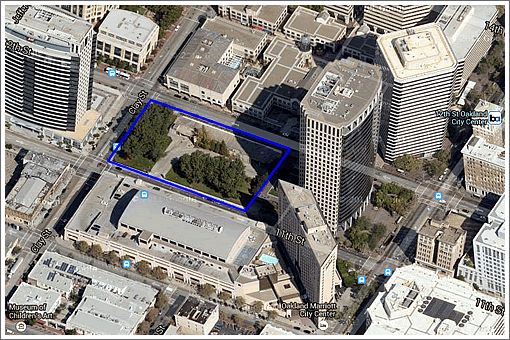 Having purchased two office buildings in Oakland's City Center late last year, Strada Investment Group has entered into an exclusive negotiating agreement with the City of Oakland to develop the city-owned parcels behind the 1111 Broadway office building, fronting Clay Street between 11th and 12th.
According to the Business Times, Strada has until January 2015 with a possible six month extension to reach an agreement with the city. And in the eyes of Strada, "the site could accommodate up to 400,000 square feet of mixed-use development such as a combination of hotel, office, residential and retail."
Shorenstein Properties had proposed building up to 580,000 square feet of office space on the site prior to the last downturn, a building which would have been roughly the size of the 1111 Broadway tower.