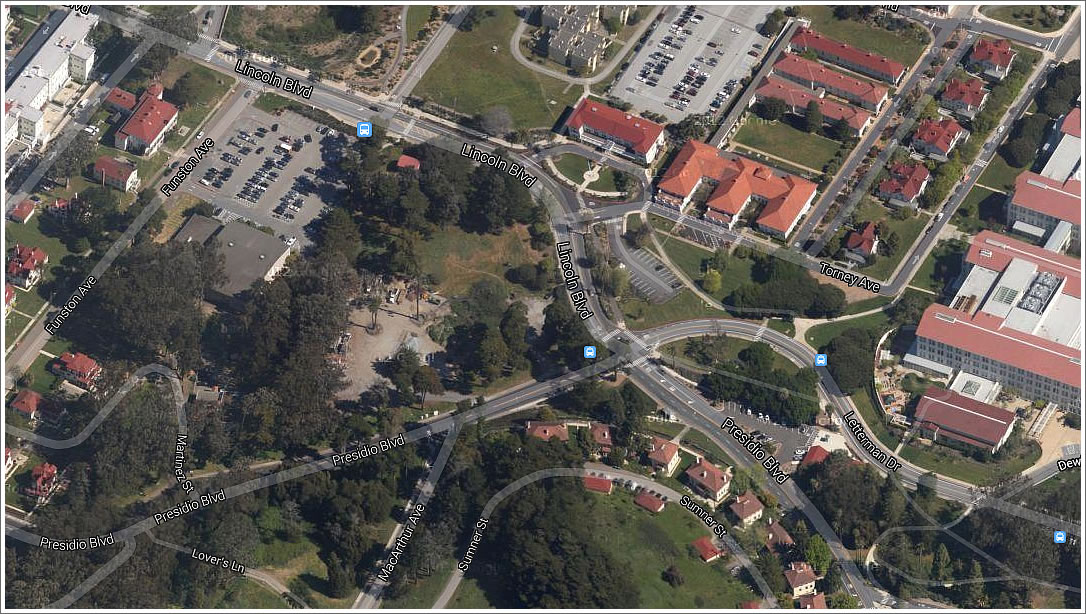 With the Presidio Trust having rejected George Lucas' proposal for a Lucas Cultural Arts Museum to replace the current Sports Basement building down on Crissy Field, Lucas is officially shopping his museum plans, art, and endowment to other cities, the frontrunner of which is thought to be Chicago.
In an attempt to save face, and hopefully the museum, the Presidio Trust is now offering Lucas an alternative site just west of Lucas' Letterman Digital Arts Center on which to build, near the Presidio's eastern entrance on Lombard. It's a move Lucas' spokesman characterized as "a hail Mary."
While the exact location of the alternative site has not been disclosed, the undeveloped parcel adjacent to the YMCA at the intersection of Presidio and Lincoln Boulevards is a likely candidate, assuming it's not the YMCA parcel and parking lot itself.