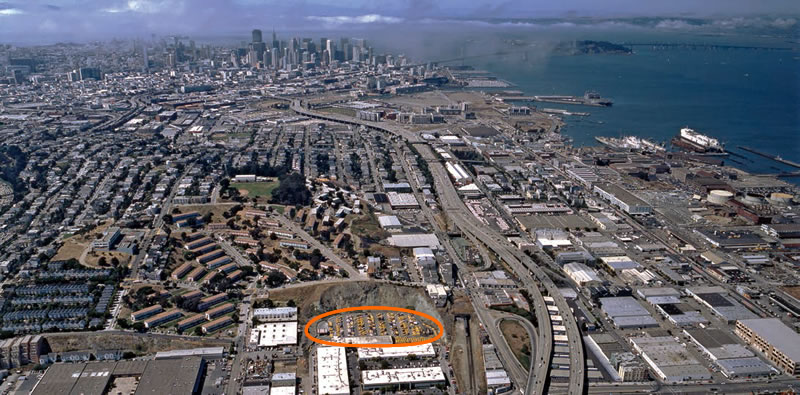 As we reported earlier this week, the Yellow Cab Cooperative of San Francisco is offering to sell its six-acre headquarters at 1200 Mississippi Street for $16,000,000 and deliver it vacant. While we didn't have the official word on what the next move for the Cooperative might be, now we do.
From the Cooperative's President and General Manager:
"Yellow Cab Cooperative of San Francisco is alive and well. Because we have grown from 300 cabs to almost 600 cabs and growing, we are looking for a larger facility or we will build a parking garage at 1200 Mississippi Street. For that reason, we put out a feeler to see if there is interest in purchasing our existing property.

We are embracing all the new technology with new Apps and a growing fleet to better respond to our high demand. We are aligning ourselves to be not only bigger but better in 2014!"
A proposal to build a 7-story parking structure with 603 spaces for the Cooperative on a portion of the site had been considered back in 1999. The site is currently zoned for development up to 65 feet in height.