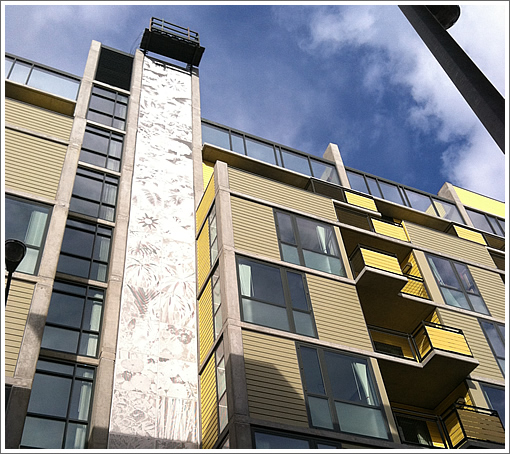 With 2,806 applications for Bridge Housing's new 60-unit below market rate building at 474 Natoma Street off Sixth, the Natoma Street Family Apartments, 98 percent of the applicants will need to keep looking for an affordable new home in San Francisco.
Targeting families with incomes of between 40 and 60 percent of the Area Median Income, $42,000 to $63,000 for a family of four, rents for the 60 apartments on Natoma will range from $700 for a studio to $1,600 a month for a three-bedroom.
The lucky two percent of qualifying applicants selected by a lottery will begin moving into the South of Market building in late January.