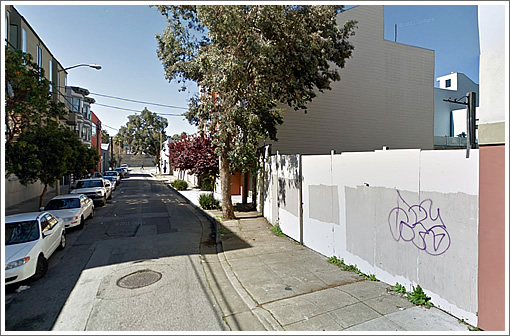 The construction of a four-story building with 13 new residential units and no off-street parking spaces on the undeveloped parcel of land at 468 Clementina has just been approved for development down in SoMa between 5th and 6th streets.
While one school of thought believes that building without off-street parking in San Francisco results in fewer cars on the road and more affordable housing, others believe it simply forces more cars out onto the streets and increases congestion as cars are shuffled between on-street parking spaces. And it leads to a neighbor's wondering: "Is there a way we can make sure those buying these units on Clementina Street will be exempt from applying for Residential Parking Permits?"
If a building is approved for development with a limited number of parking spaces in San Francisco, should the number of on-street parking permits for its residents be limited as well?